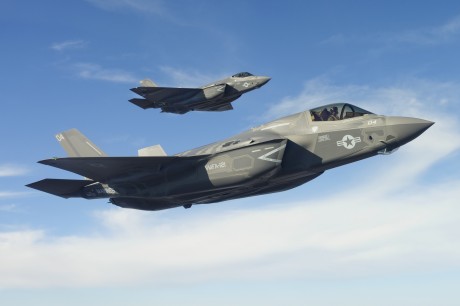 Even if the Italian Air Force considers it "essential" for the future of the service in the next 20 years, the F-35 program will be reviewed for 6 months, as a consequence of the lower-house motion supported by the Letta cabinet presented on Jun. 26, 2013.
Based on the new motion, Italy's participation in the program will not be cancelled, but parliament will have to approve any further stage of the 5th generation multi-role fighter jet purchase.
The new motion, passed 381 to 149 votes, calls on the government to push for more European Union defense projects integration to reduce military spending and defeated an opposition motion in favor of quitting the program.
On Feb. 15, 2012 former Italian Minister of Defense announced Italy's plan to purchase 90 F-35s out of the original 131.
41 aircraft were be scrapped leaving the Italian Air Force and Navy with less than F-35 in the A and B version to replace about 300 current aircraft, including the Air Force's Tornado and AMX, and the Navy's AV-8B+ Harrier II on board the Cavour aircraft carrier, both involved in the Air War in Libya.
Italy plans to spend about 12 billion Euro on the aircraft over 45 years, starting in 2015. Considered the mounting pressure around the program, both within the coalition party and the opposition, and the need for the government to address the huge public debt and limit the budget deficit, a further reduction in the amount of planes that will be eventually procured seems to be not only likely but inevitable.
Image credit: Lockheed Martin
Delays and cost overruns have raised the projected unit price from 75 million to 133 million USD, even if, in February 2012, Italian head of the agency that is responsible for the procurement of new armaments said that the unit price will be around 70 million each (Lockheed Martin estimated 65M USD for the F-35A and about 73M USD for the F-35B), less than the 79 million USD currently paid for the Eurofighter Typhoon and much less of the 121 million USD per aircraft anticipated in 2011.
Unit price depends also on the foreign sales. U.S. have commitments from allies to buy as many as 500 jets. Last year, The Economist warned that the program is in danger of slipping into the "death spiral" where increasing unit costs would lead to cuts in number of ordered plane, leading to further costs that would boost order cuts.
Related articles