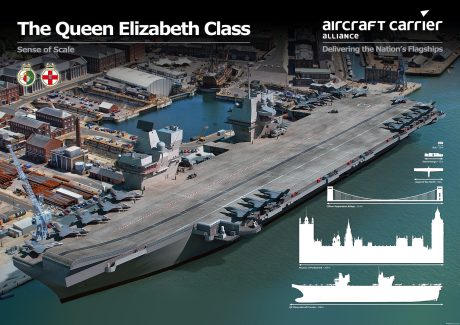 Not as large as U.S. flattops but 280 meters in length hence longer than the London's Palace of Westminster: this is the size of HMS Queen Elizabeth and Prince of Wales, UK's Royal Navy future flagships.
The team behind the future aircraft carriers have produced a series of rendering whose aim is to demonstrate the scale of the carriers. To give a better idea of the size of the 65,000-tons leviathan, the artists put the HMS Queen Elizabeth, on the Thames next to the Palace of Westminster, and the HMS Prince of Wale,s at Victory Jetty in Portsmouth.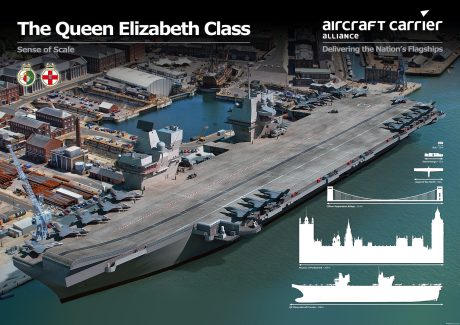 Last summer, UK's helicopter carrier HMS Ocean, currently Britain's biggest warship, was docked on the Thames at Greenwich with several helicopters on board as part of the anti-terrorist effort put in place for the London Olympics.
The two aircraft carriers, that will host the F-35B (the Short Take Off Vertical Landing version of the Joint Strike Fighter that will replace the Harrier "jump jet" untimely retired as a consequence of 2010's spending review), are expected to enter service later this decade.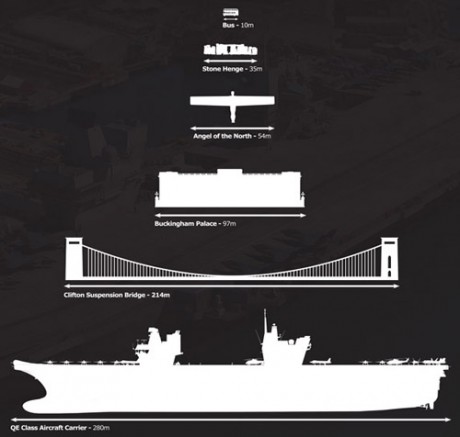 Noteworthy, unlike any previous design, the new aircraft carrier will feature a twin-island on the flight deck.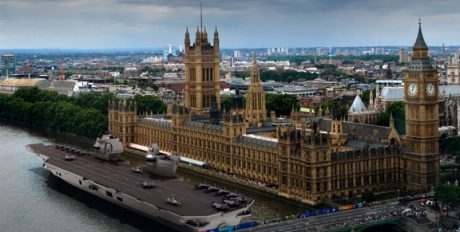 Image credit: Royal Navy / UK MoD
Related articles