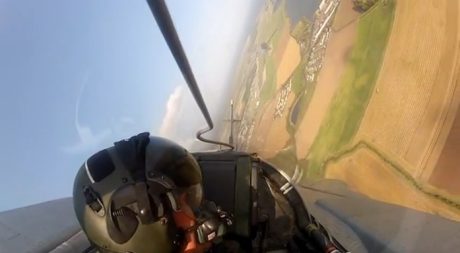 Uploaded by the crew themselves after numerous requests, the following video shows the full display of the RAF's Tornado Demo Role.
Filmed during the RAF Leuchars Airshow on Sept 15. 2012, this amazing footage shows how much effort is put by aircrews into these sorts of display.
The video is interesting even because it was filmed with a camera facing the backseater which provides an usual point of view.
Richard Clements for TheAviationist.com
Related articles