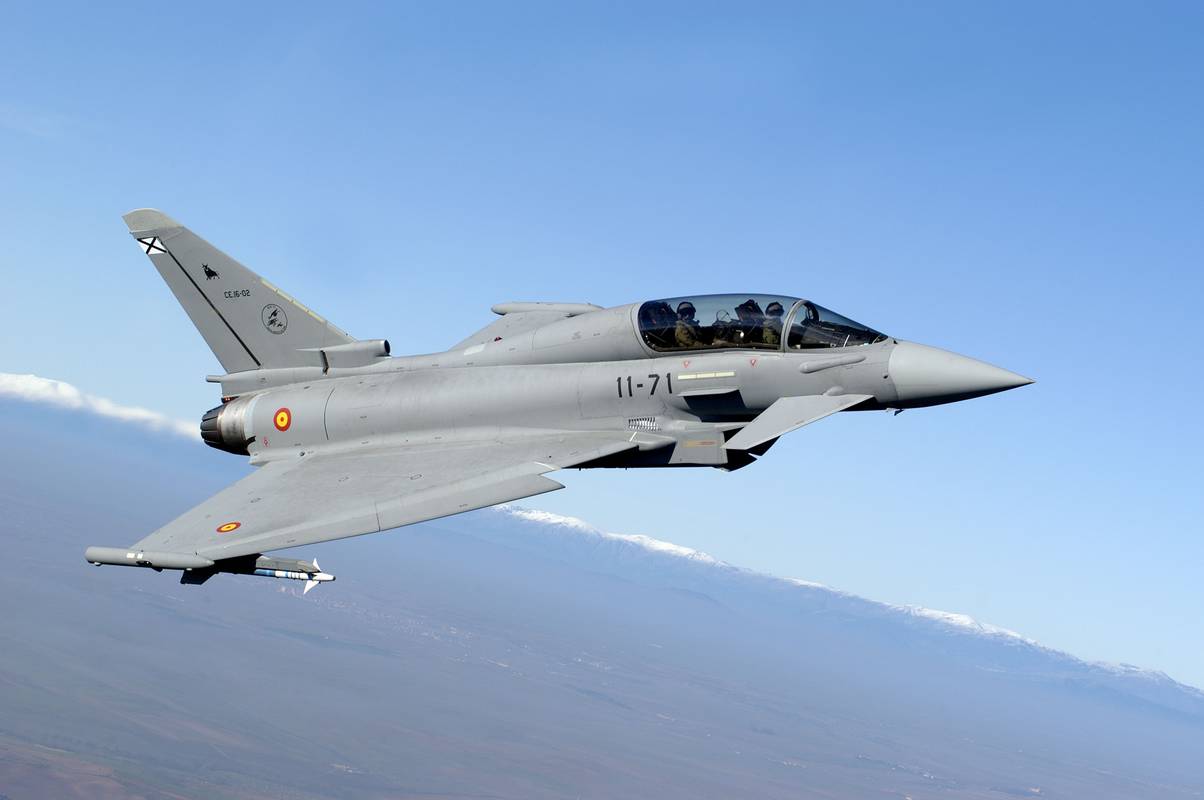 Spanish Defense Minister, Pedro Morenés, has confirmed that Spain wants to defer the delivery and purchase of 12 Eurofighter Typhoon warplanes he has signed with the Eurofighter Defense Consortium and were going to get this year.
He has not detailed the economic impact of this decision, although it is clear that it will have a financial effect because the contract provides significant penalties for countries who do not acquire all units that were committed to receive.
Spain's economic crisis has put government finances and defense budget under intense pressure. Late last year, the Spanish Ministry of Defense accumulated a delay of about 400 million euros by Cassidian Eurofighter but a payment of 309 million Euro in February brought the government back on track.
Spain committed to acquire a total of 87 European fighters amounting to 9.255 million euros, divided into three stages or tranches: 19 in the first phase, 34 in the second and 34 in the third. Subsequently, the third stage divided into two subphases: Phase 3A (20) and 3B (14).
In August 2009, during the Socialist government, Spain signed the purchase of 15 fighter jets and options for five more as part of the subphase or Tranche 3A and due to start being delivered in 2013.
Image credit: EADS CASA
Considered the situation in Euro-zone it appears less and less likely that there will be a Tranche 3B. The question is how to escape termination costs. Further negotiations can be expected, but one option is to count future exports as re-sales of scheduled orders from existing partner countries.
After BAE Systems failed its bid to supply 126 fighter jets to India, now Cassidian Spain leads the formal offer of the European consortium to secure a contract valued at over 7 billion euros with which South Korea desires to purchase 60 fighter aircrafts. In earlier statements, the final selection of the next-generation fighter would be announced sometime in October.
Now, DAPA (South Korea's Defense Acquisition Program Administration) admits that October is only an optimistic initial target date and the final selection may not be announced until early 2013.
El Lince Analista for TheAviationist.com
Korean journalists visiting Spanish Air Force 11th Wing. Moron Air Base. May 8, 2012 (credit: Spanish Air Force)
Related Articles