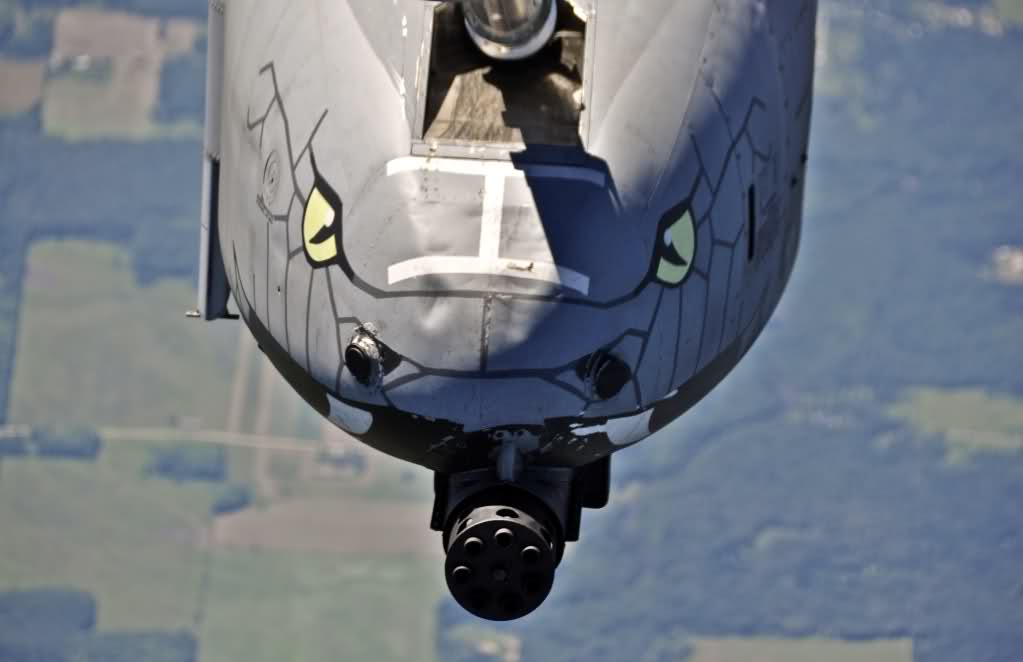 Taken from a KC-135R Stratotanker during a training flight over Michigan on Jul. 11, the following close up image shows the nose of an A-10 Thunderbolt (affectionately known as the Warthog) from Selfridge Air National Guard Base, Michigan.
The Warthog features serpentine noseart around the 30 mm GAU-8/A Gatling Gun, able to dispense 3,900 rounds per minute.
Interestingly, the nose of the A-10 has some bumps possibly caused by the impact of the refueling boom or by some the shell casings (provided they are expelled for some reason, since the Warthog normally cycles its casings back into the ammo drum).
Image credit: U.S. Air Force
Related Articles