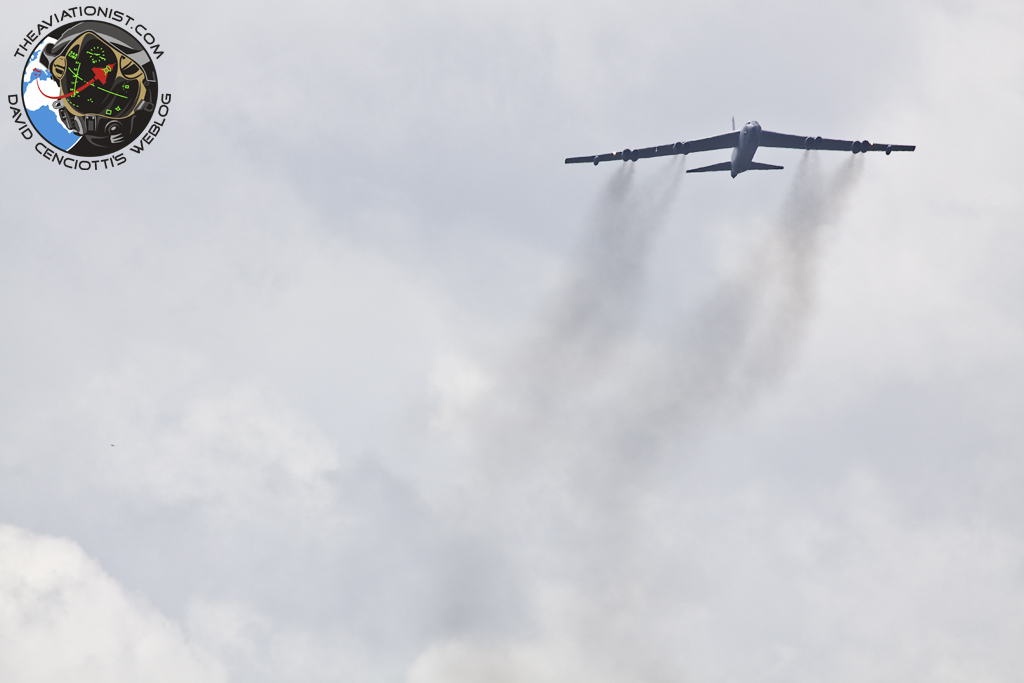 The following picture was taken by The Aviationist's photographer Giovanni Maduli during the opening flyover of the Day 2 of the Farnborough International Airshow 2012.
The B-52H, using callsign "Scalp 99", performed the flypast and then joined up with a KC-135 for air-to-air refueling before heading towards the U.S.
I must admit that a Stratofortress approaching your position at low altitude, clearly visible from distance because of the eight smoky engines, is still an impressive (and quite scary) sight!
Related Articles