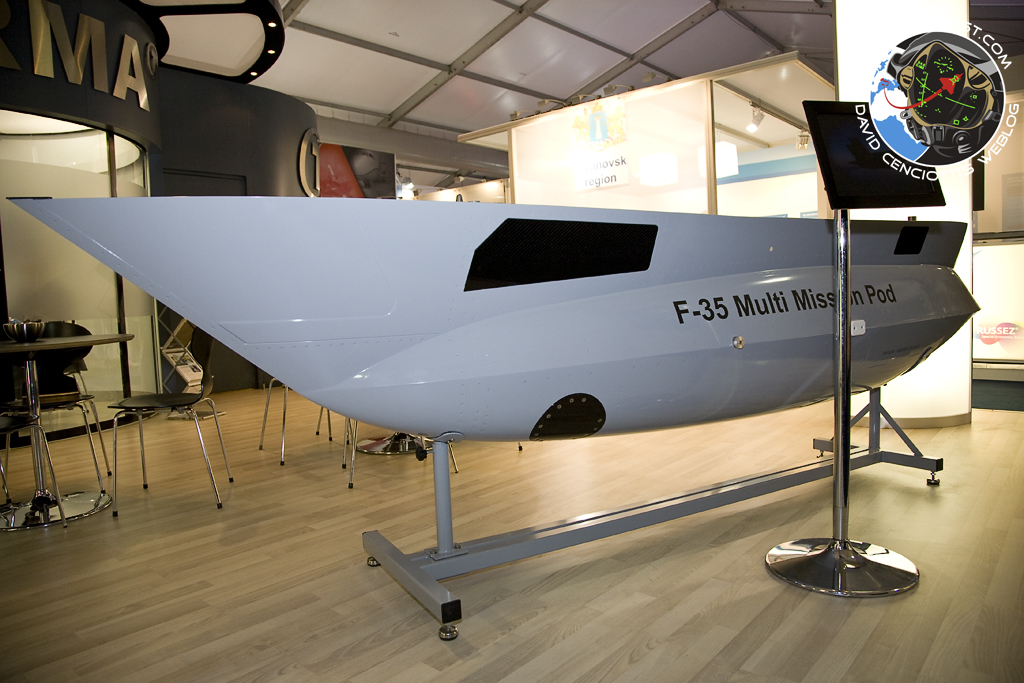 Can you remember the first images of the F-35 carrying a white 25 mm gun pod?
I was visiting the booth of Terma, a Danish firm, when I stumbled upon this:
The multimission pod for the F-35 is actually the same white pod carried on the centerline unveiled by the photographs released in February 2012.
The F-35 pod is a full monocoque composite structure in carbon fiber that can be used to expand the JSF's special mission capabilities, by allowing the plane to fly "Next Generation EW and ISR systems, such as Jammers and EO sensors"as well as an external cannon.
Since, it was engineered and flown in February 2012 I wonder if it actually contained a 25 mm cannon (as Naval Air Systems Command affirmed at the time) when it appeared underneath the F-35 for the first time on Feb. 22.
Indeed, I can't see any clear sign of a barrel coming out of it in the images available so far. But it may use a new system I don't know yet or the fact that the pod has low observability features…. :)
Related Articles