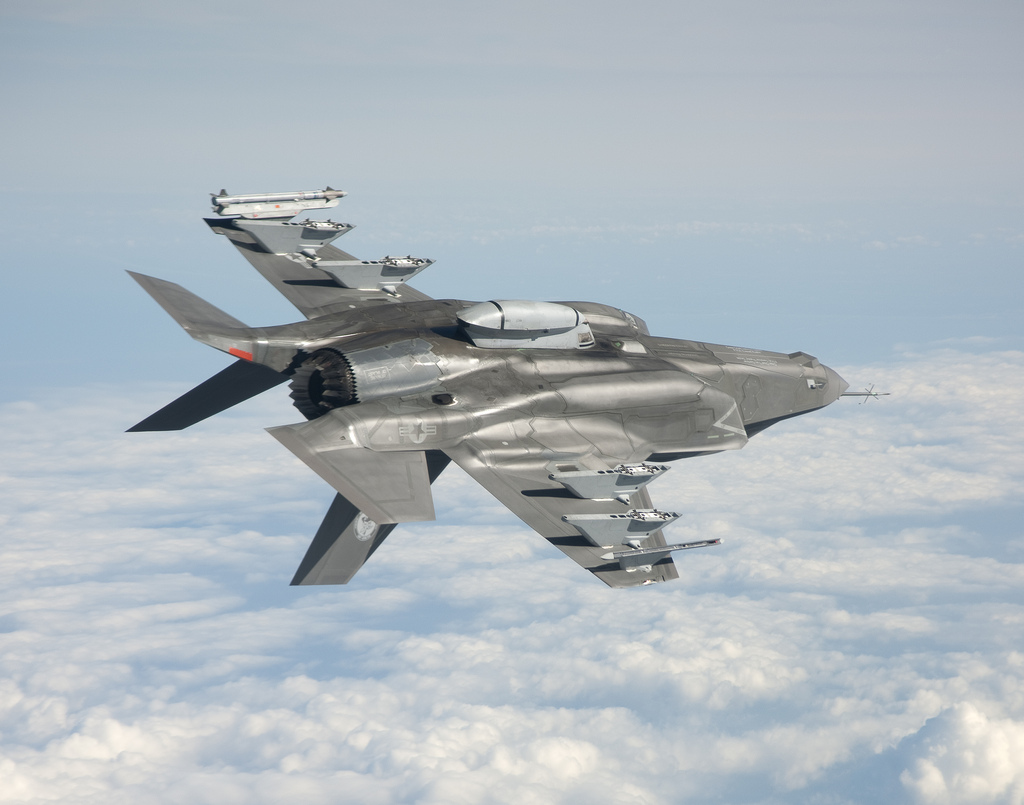 Taken on Jun. 14, the following image shows the F-35B Joint Strike Fighter test aircraft BF-2, piloted by Cmdr. Eric Buus, flying inverted (most probably doing an aileron roll) with an asymmetric weapons load made of an AIM-9X Sidewinder inert missile on the starboard pylon, a centerline 25 mm gun pod, and a GBU-32 and AIM-120 in the (closed) starboard weapon bay.
While weapons separation testing is scheduled for this summer, weapons testing for both the STOVL (Short Take Off Vertical Landing) and Carrier Variant versions are in progress.
Tests include fit checks, captive carriage environment characterization, and pit drops.
Image credit: Lockheed Martin via USMC
Related Articles