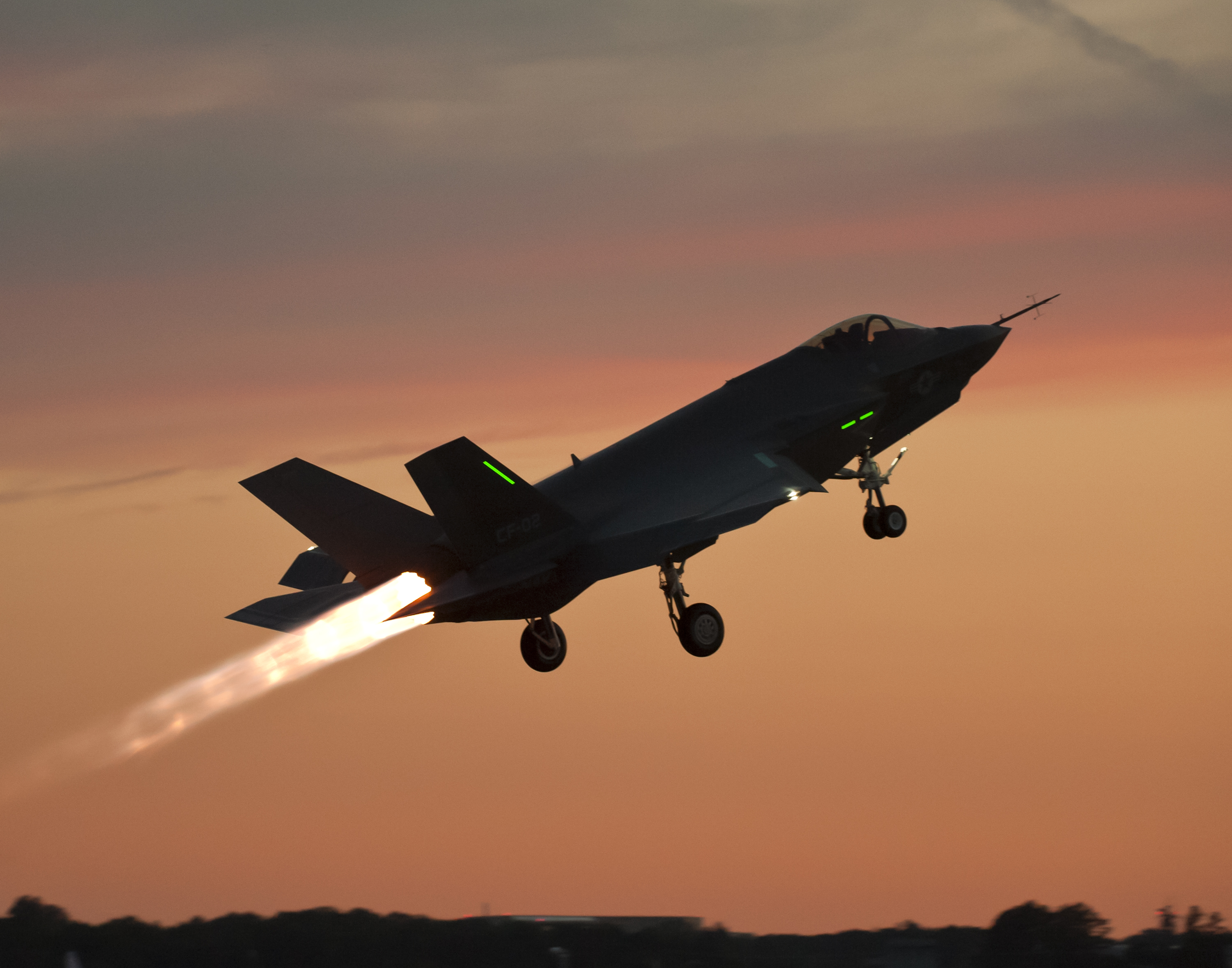 The following image shows Marine Corps test pilot Lt. Col. Matt Taylor as he ascends in F-35C test aircraft CF-2, on Jun. 13. It was taken at NAS Patuxent River and depicts the first night takeoff for the carrier variant of the F-35 Joint Strike Fighter.
The flight was aimed at evaluating the aircraft's night lighting system.
Click on the image below to download the high-rez version of the cool photo (3000px).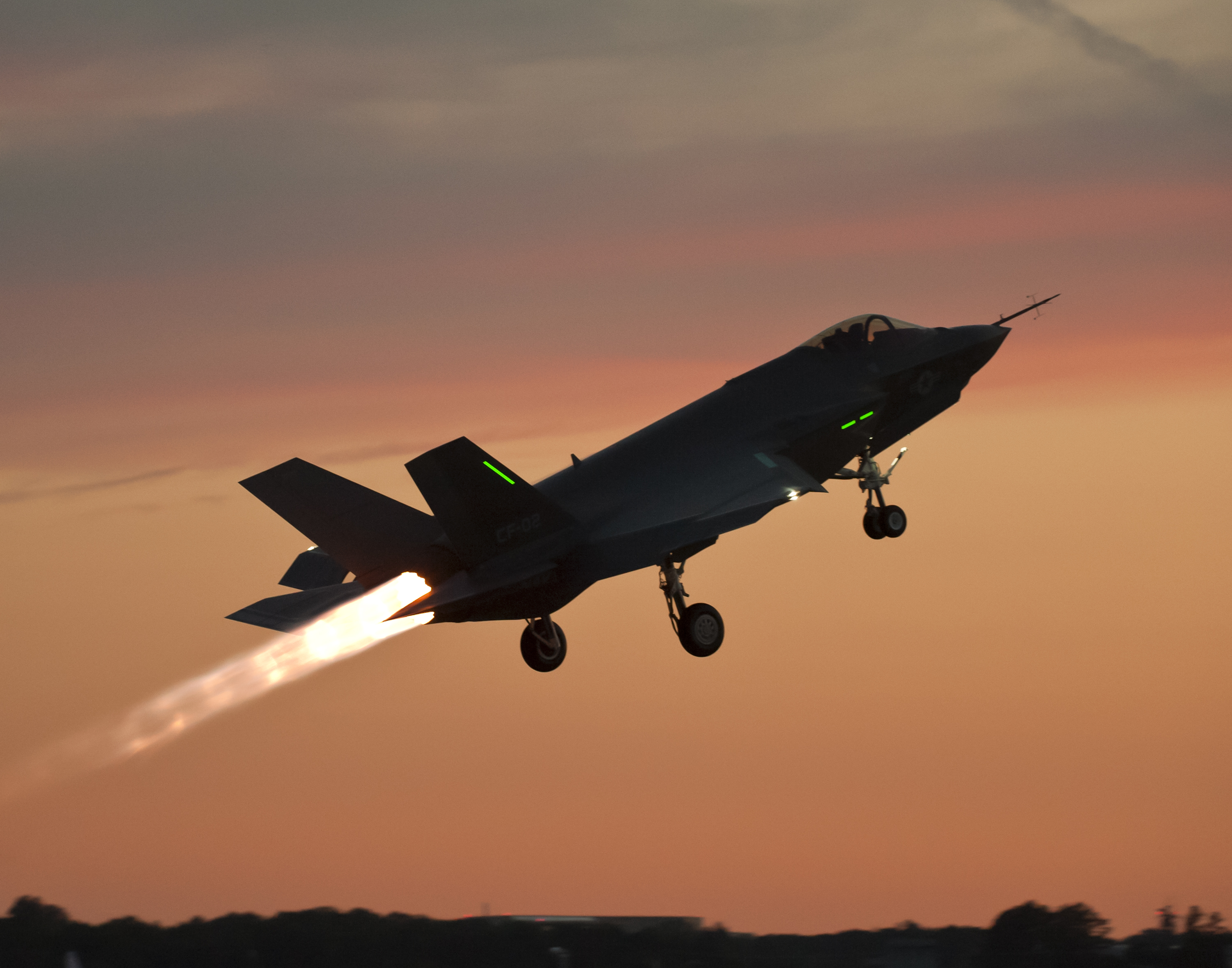 Image credit: Lockheed Martin via U.S. Navy
And here's another one, just uploaded by LM on the company's Flickr photostream.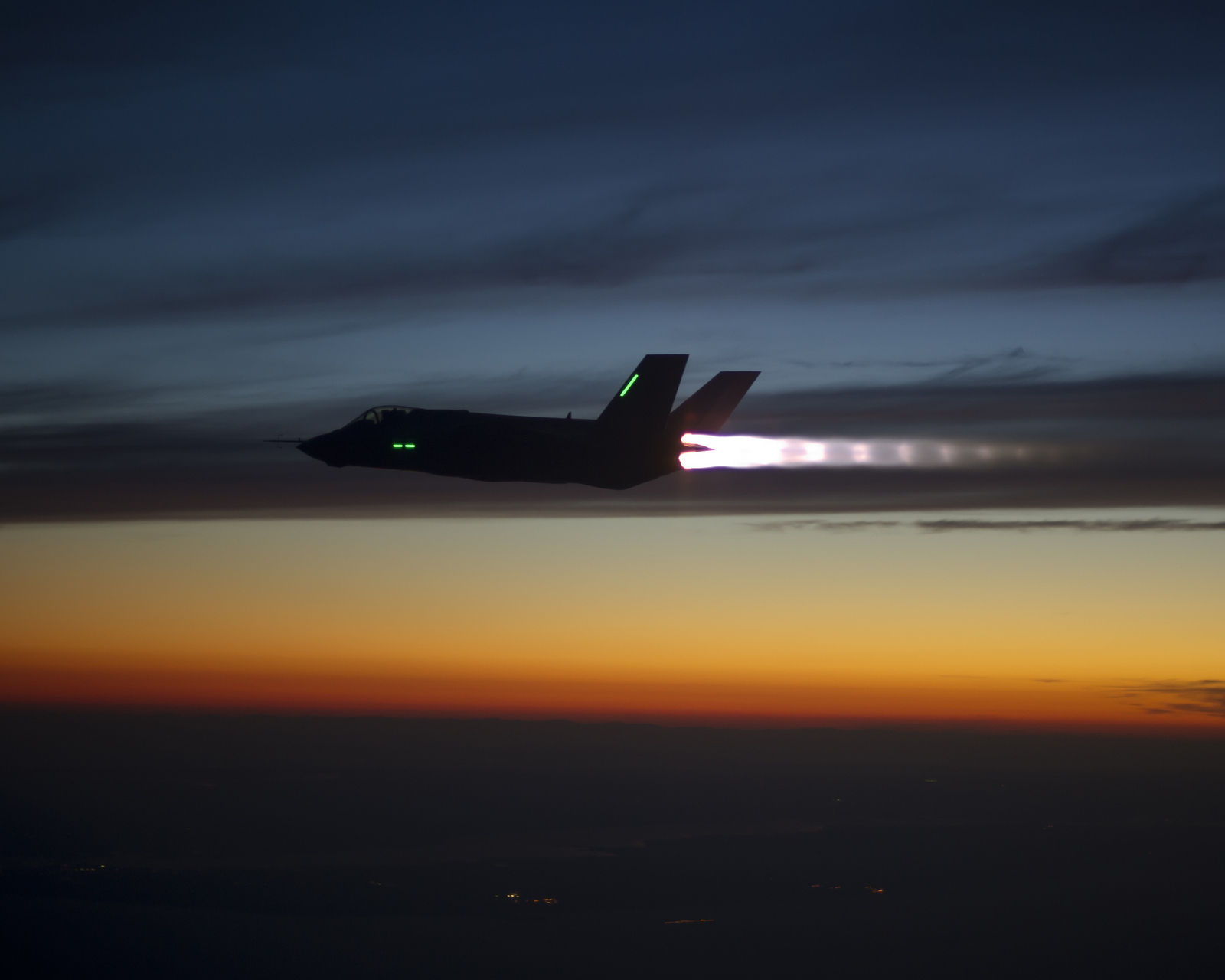 Related Articles