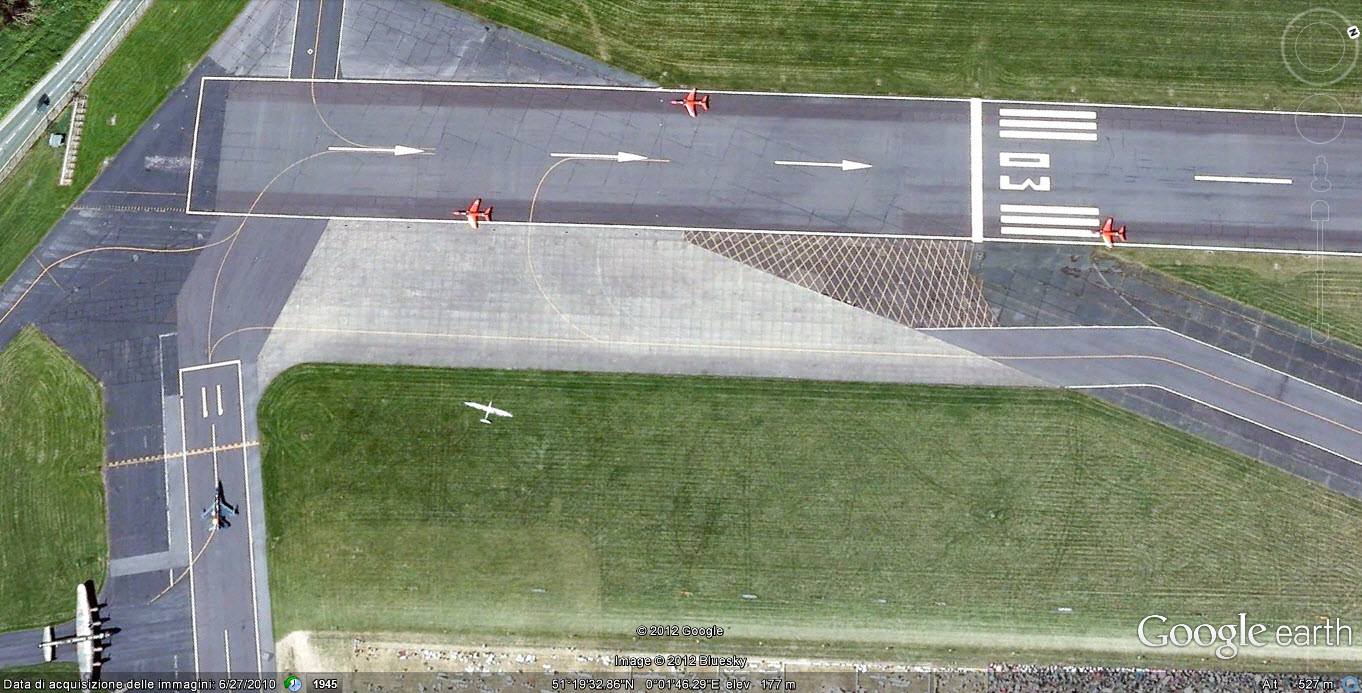 Seen through the indiscreet eye of the satellite, almost all airports seem quite quiet. Usually, you can spot some aircraft taxiing, other either taking off or landing on the runway, whereas the majority of the others sit on the apron.
Almost all airports.
If you check what Biggin Hill looks like on either Google Maps or Google Earth, as I've done following the heads-up by Alvaro Munoz-Aycuens, you'll see a quite busy airport.
Indeed, the imagery was taken on Jun. 27, 2010, during Biggin Hill International Air Show 2010. Red Arrows, Belgian F-16 solo demo at the holding position, and many other planes and helicopters on static display.
If you count the Reds, you'll find there are only eight Hawks rolling after landing. Where's the ninth plane?
I swear to you it's there, although not easy to spot!
Above: a close up view of the Red Arrows as they taxi.
Below: Biggin Hill airport as seen through Google Earth.
Related Articles