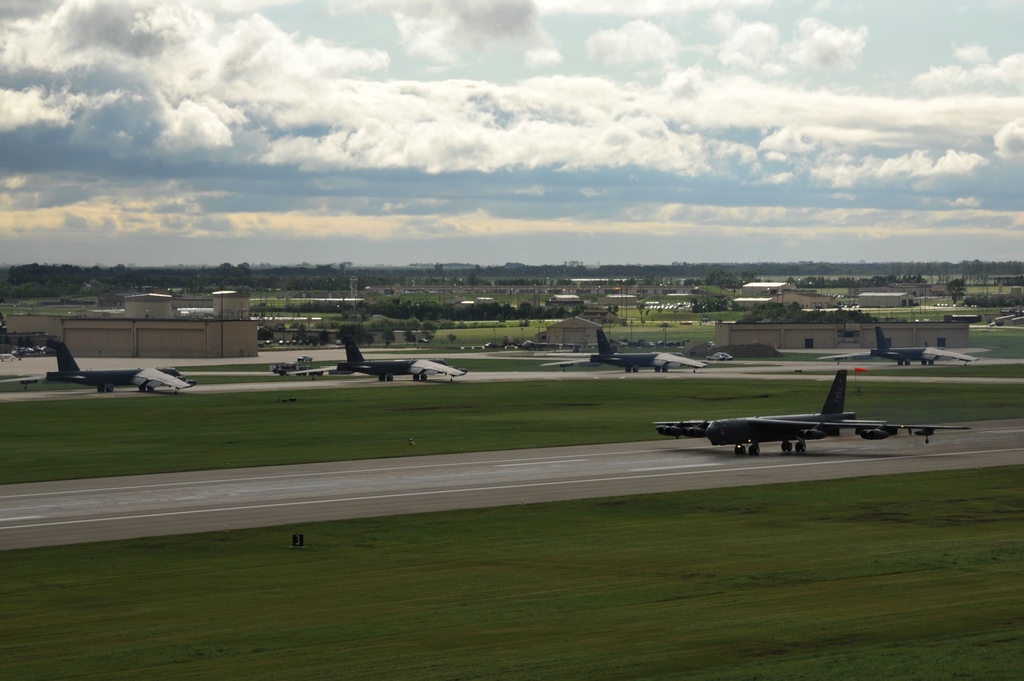 A 17-ship rapid launch from Minot Air Force Base, North Dakota, was the highlight of Constant Vigilance, an exercise held on June 11, 2012 to test the B-52H Stratofortress force's mission readiness.
The Cold War-like quick reaction launch included B-52 bombers from both Minot and Barksdale AFB, Louisiana that took the air one by one for a subsequent training mission.
Such exercises are regularly scheduled to check the B-52 Stratofortresses' ability to respond to threats at a moment's notice. During this training events, aircraft are launched by a method known "cart-starts" from cartridge starts: a small-controlled explosive is inserted into two of the eight engines of the heavy bomber. The charges jumpstart the engines (the remaining engines are started while the aircraft taxies to the runway) removing the need to use ground equipment normally used for aircraft's startup.
Using cart-starts, startup time is cut from more than an hour to less than 10 minutes. Not bad for an aircraft with more than 50 years of combat operations under its belt.
Image credit: U.S. Air Force
Related Articles