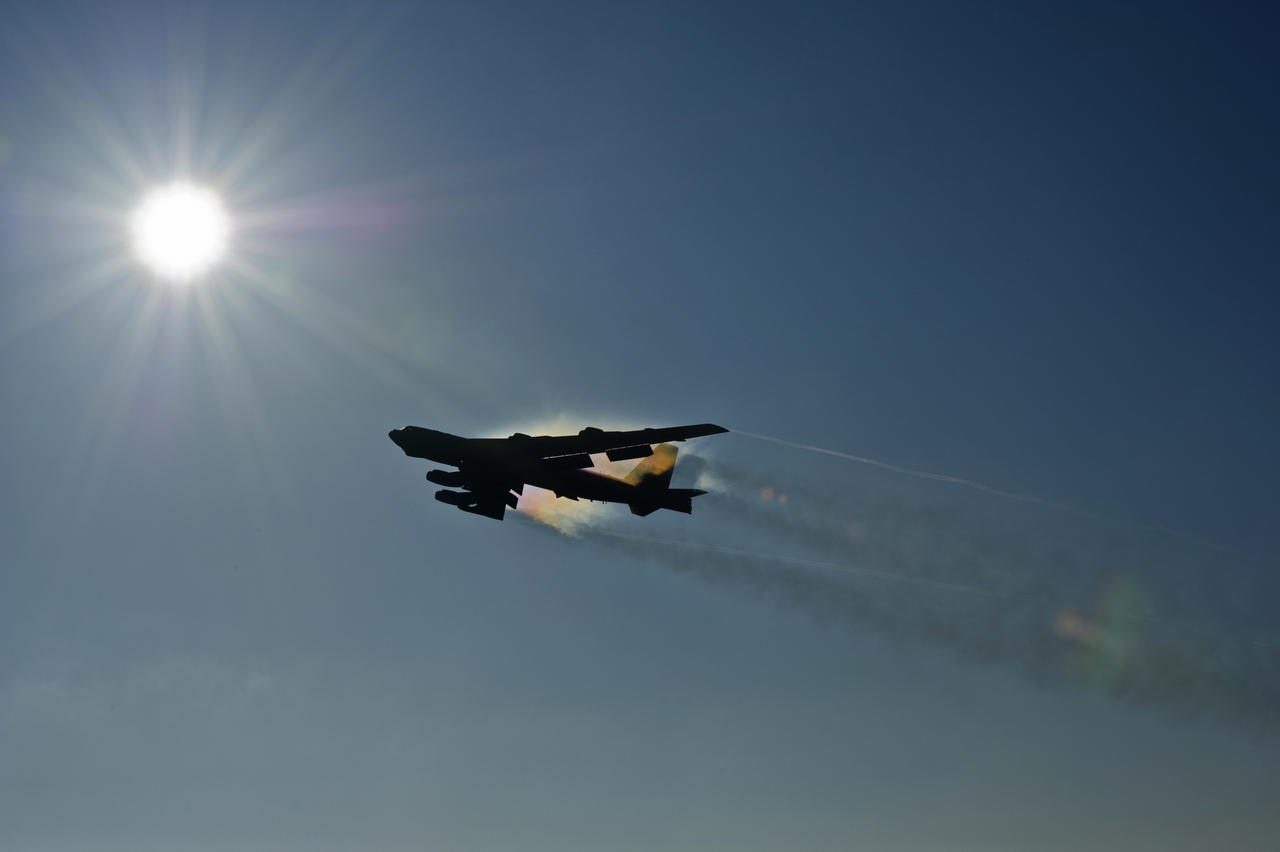 The following photo shows a B-52H Stratofortress from the 96th Bomb Squadron, Barksdale Air Force Base, La., generating a rainbow-colored condensation cloud on take off on a training flight, on Apr 18.
I found it a bit funny that the most famous nuclear bomber in the U.S. Air Force inventory created one of the most easily recognizable peace sign.
However, it must be said that its mission has changed in half a century: from a nuclear role of strategic deterrence, the B-52 is currently used for a wide variety of conventional missions ranging from the BAI (Battlefield Area Interdiction) to CAS (Close Air Support), to TASMO (Tactical Air Support to Maritime Operations) using GPS and Laser-guided bombs, cruise missiles and aerial mines.
Image credit: U.S. Air Force
The long-range, heavy bomber, designed during the Cold War, will keep flying through 2040 although the Air Force's youngest B-52, Tail No. 1040, the last of 744 Stratofortress planes to be manufactured and delivered to the USAF in 1962, will hit an important milestone this year, when it turns 50 years old.
Related articles