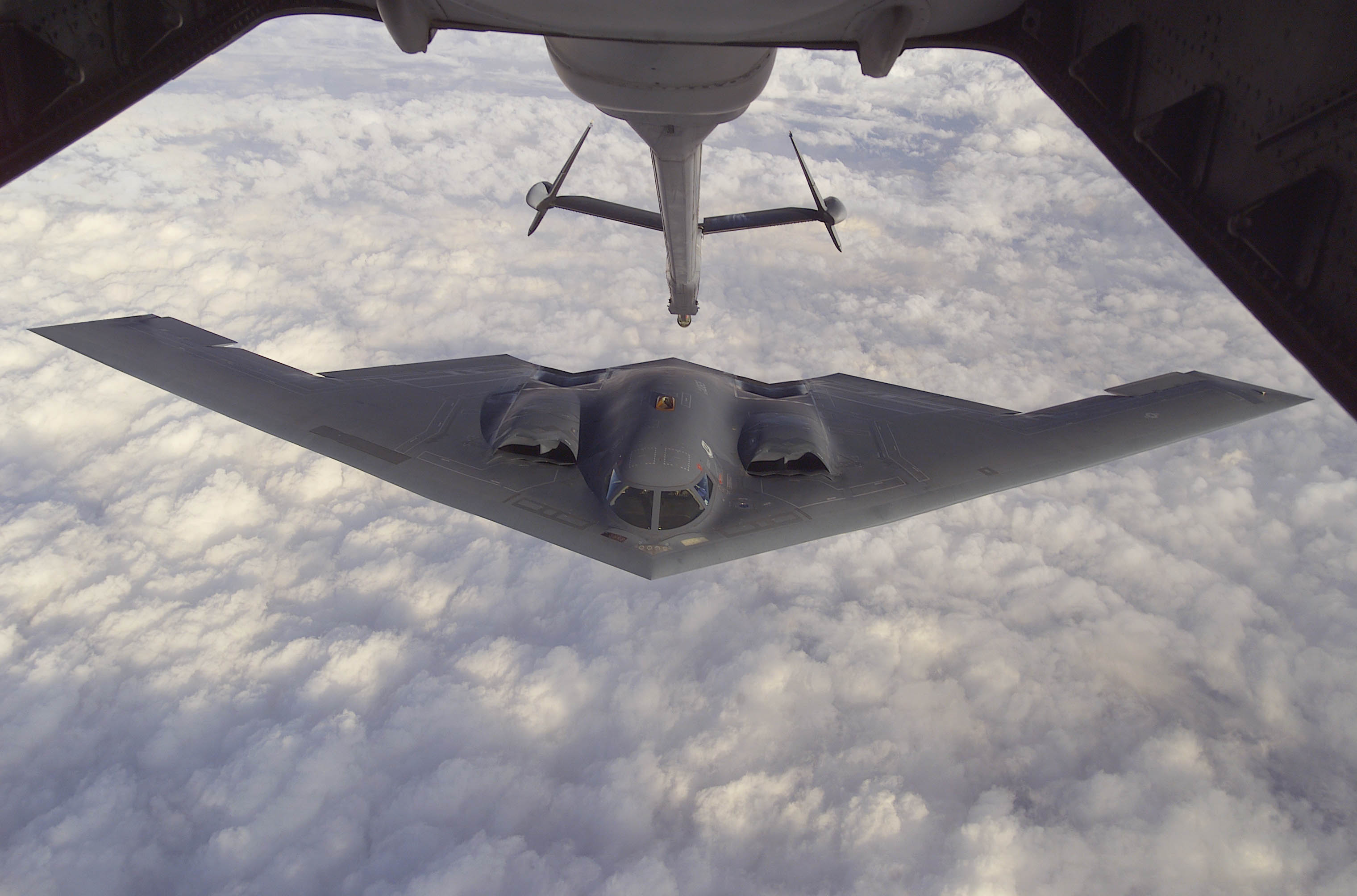 It was announced recently that the U.S. Air Force is to move forward with a ten year +2 billion USD upgrade to the fleet of 21 B-2s; an upgrade of the communications systems.
The B-2 started rolling off Northrop Grumman's production line during the '80s and some of the systems are now getting rather long in the tooth with parts becoming rather hard to come by.
In an Air Force Times article Col. Rob Spalding of the 509th Bomb Wing based at Whiteman Air Force Base, Missouri, said "It's the biggest and most complex update of the B-2 in its history."
Spalding himself said that parts are becoming scarcely available and that technicians at Whiteman have come up with their own upgrades and goes on to describe a system called AP2 which allows ground based commanders the ability to send email to the crew. The older system relied on a laptop perched on a swivelling stand between the pilots; the new system, which holds the screens at the pilots shoulder, is upgradable as new technologies come along.
In another sign of the need to upgrade the B-2 Northrop Grumman announced it has awarded a contract to BAE Systems to replace all of the analogue systems with digital systems, although the size of the contract and what is actually being upgraded was understandably withheld.
The surprising statistic is that the oldest air frame has only 5,000 flight hours, not bad when the fact that the B-2 has been involved in every conflict since the NATO bombing of Serbia in the 1999 Kosovo war.
It is a sign of the high regard the B-2 enjoys within the higher ranks of the Air Force and the Pentagon, that in these times of budget cuts and other force reductions, this rather unique weapons system is being upgraded.
Or a sign that the Spirit must get a new email system prior to be involved in a war against Iran.
Richard Clements for TheAviationist.com
Image credit: U.S. Air Force
Related articles