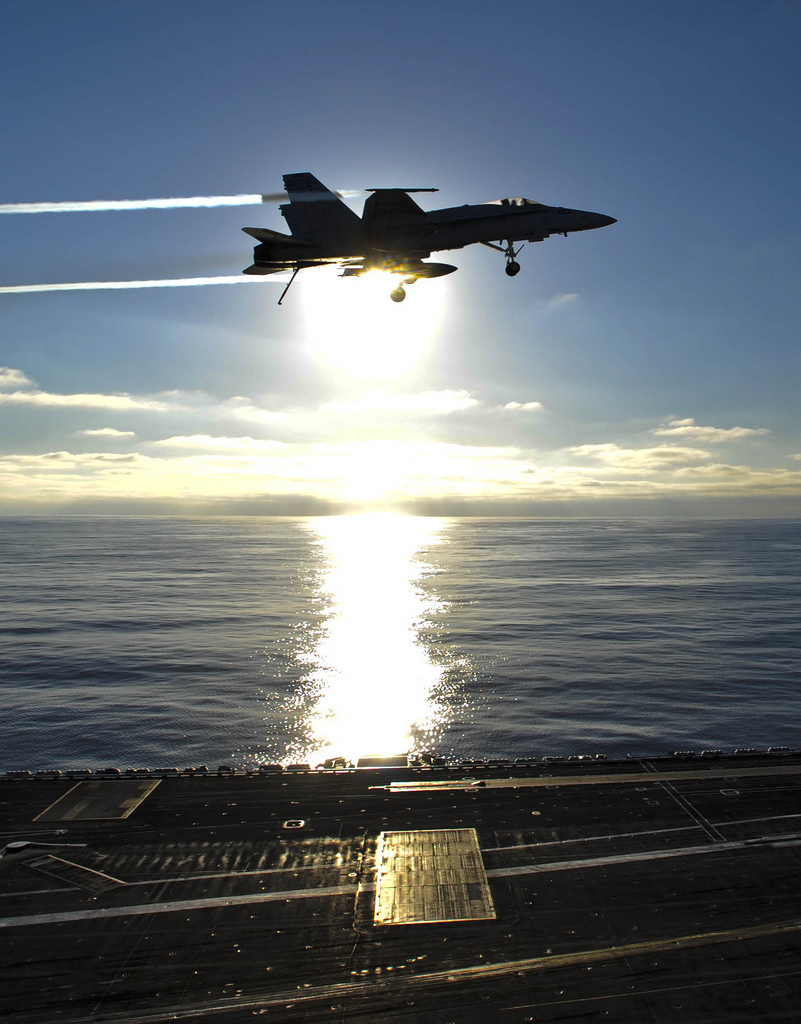 When I first saw the following picture, I thought it was taken after a "bolter".
In naval aviators slang, a bolter is when an aircraft attempting to perform an arrested landing on the flight deck of an aircraft carrier, touches down but fails to catch the arrestor cable and come to a stop.
However, as the picture below shows, the F/A-18C Hornet from Marine Fighter Attack Squadron (VMFA) 323 did not bolter while attempting to land, as it is depicted well above the flight deck.
Actually, it "simply" performed a low fly-by above the flight deck of the aircraft carrier USS Nimitz (CVN 68) with full flaps, extended landing gear and hook down, the same configuration used for final approach.
A bit unusual, but quite cool if you manage to get a shot or two from the flattop.
Image credit: U.S. Navy
Related Articles