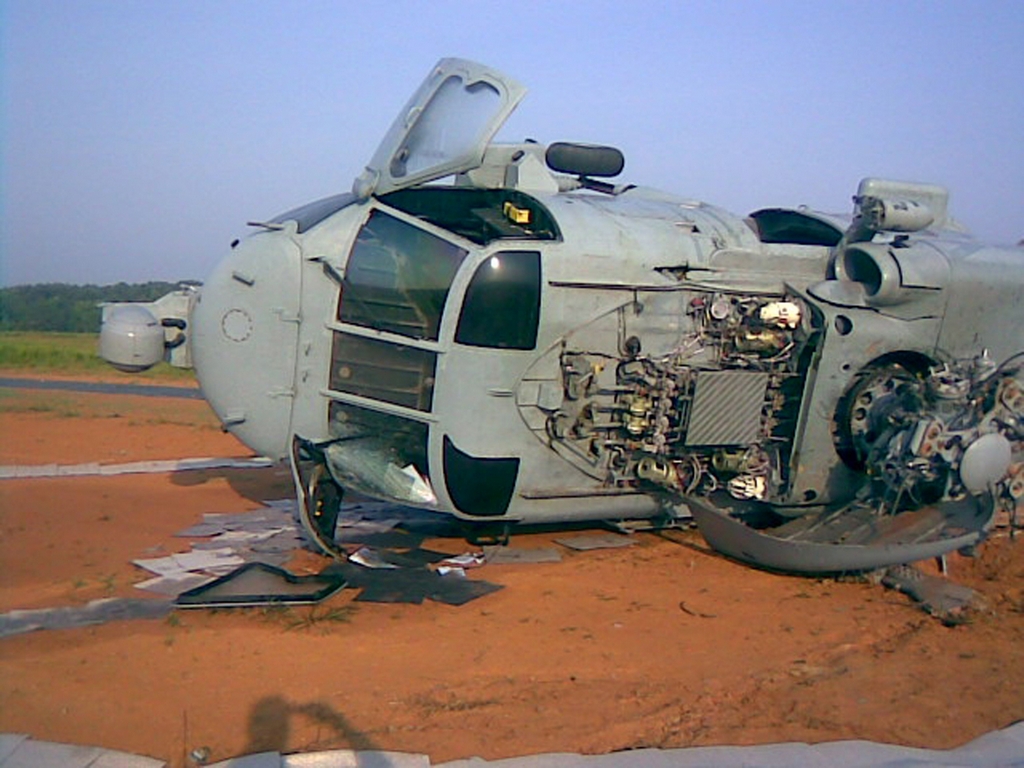 A U.S Navy HH-60H Seahawk Helicopter, belonging to the "Red Wolves" of Helicopter Sea Combat Squadron (HSC) 84, that crashed in in 2009 in Virginia during a training sortie at Fort Pickett, returned to service in May 2012.
The helicopter underwent 2-year long extensive repairs at Fleet Readiness Center Southeast (FRCSE) and was literally rebuilt after the Navy had ruled the crash a Class "A" mishap with damages to the aircraft exceeding 1 million USD.
The accident occurred during might training at Castles Combat Landing Strip, on July 21, 2009, when the "Seahawk's rotor wash caused a tarp used by ground crews to mark helicopter-landing zones to become airborne and entangled in the tail rotor causing the aircraft to flip on its left side."
The two pilots and four crewmembers escaped the downed helo with minor injuries.
The FRCSE put on a new cockpit, did extesinve structural repairs in the cabin, rotor and main transmission gearbox support beams as well as stripped and re-assembled components from another chopper that was cannibalized.
"We built that whole aircraft, top to bottom, front to back," said HH-60 Overhaul and Repair Supervisor (Mechanical) Mike Adams. "Our team did a great job. It was very, very extensive. They rebuilt the whole drive train that runs from the main transmission all the way back to the tail rotor assembly."
The following USN images made available by the FRCSE on Facebook give an idea of the conditions of the helicopter after the mishap.
One last thing: the Black Hawk (in any version) seems to be extremely resistant: it's not the first time the crew members were almost unhurt falling an incident. Do you remember what happened during the Osama Bin Laden raid?
Image credit: U.S. Navy
Related Articles