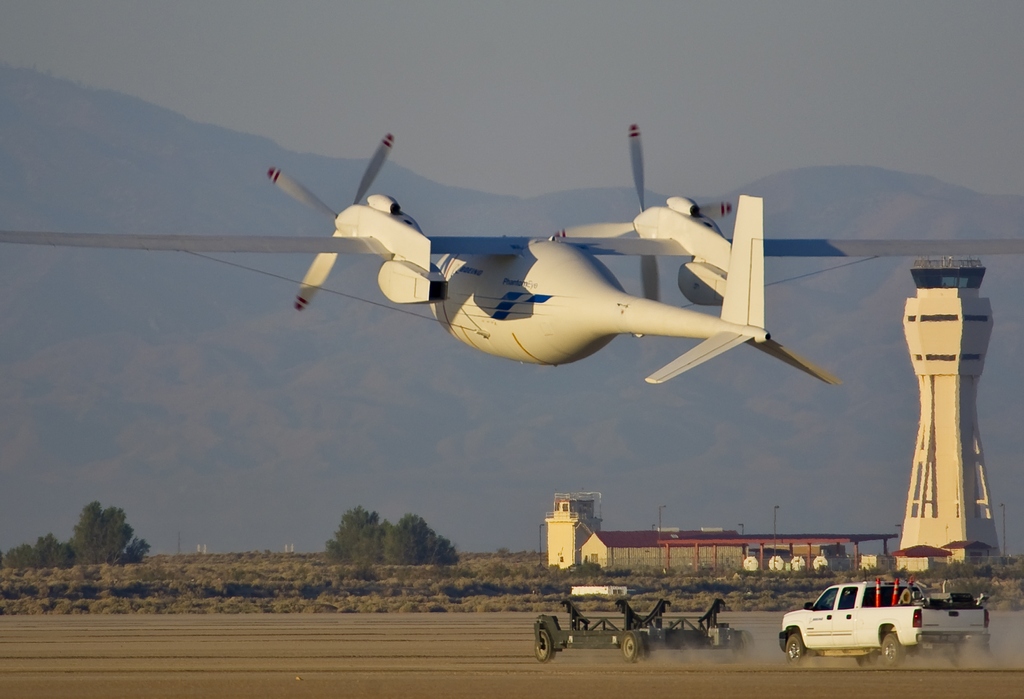 On Jun. 1, Phantom Eye unmanned airborne system (UAS) completed its first autonomous flight June 1 at NASA's Dryden Flight Research Center at Edwards Air Force Base, California.
As the image below shows, the drone took off using a launch cart system similar to the one of the WWII Messerschmitt Me163 Komet rocket powered fighter.
The short 28-minute flight brought the revolutionary drone, powered by two liquid-hydrogen engines to an altitude of 4,080 feet and a cruising speed of 62 knots.
The High Altitude Long Endurance (HALE) is designed to operate at an altitude of 65,000 ft for up to 4 days in one mission and has a 450-lb mission payload capacity whilst cruising at a speed of around 200 knots.
"While Phantom Eye is important for many reasons, future ISR [Intelligence Surveillance Reconnaissance], strike and bomber programs also will benefit from the technologies we are developing and maturing for our customers," said Darryl Davis, president, Boeing Phantom Works.
The flight demonstrated the initial handling and maneuverability capabilities of the new 'bot, and took place following a series of taxi tests in April that validated ground guidance, navigation and control, mission planning, pilot interface and operational procedures.
Unfortunately, after touching down, the vehicle sustained some damage when the landing gear dug into the lakebed and broke.
Image credit: Boeing
Related Articles