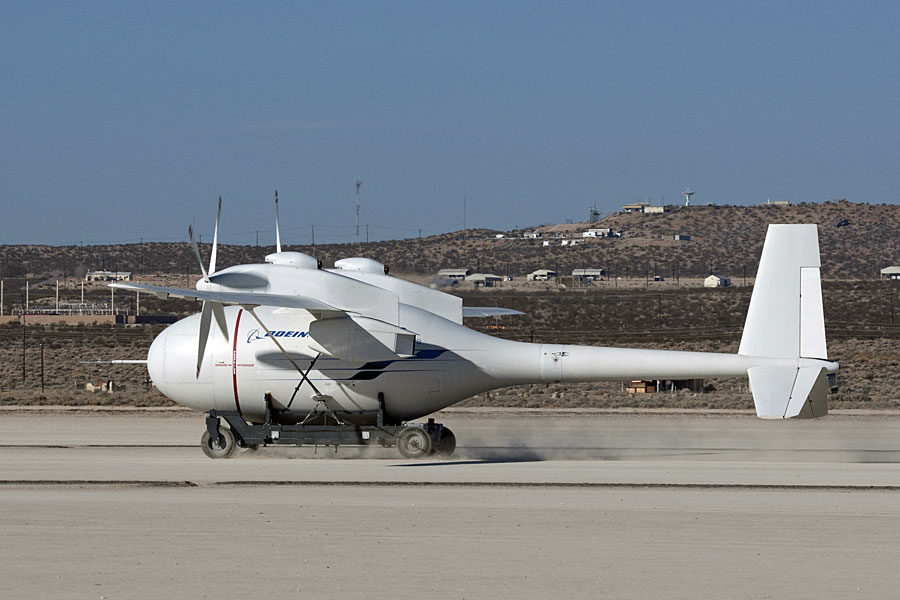 Boeing has recently announced that it has performed some medium speed taxi runs for its latest High Altitude Long Endurance (HALE) surveillance drone the Phantom Eye at Edwards AFB on Mar. 10.
A revolutionary design, powered by two liquid Hydrogen fueled engines pumping out 150 horse power each, which turn 16 foot diameter propellers attached to its huge 150 foot wings. Phantom Eye is designed to operate at an altitude of 65,000 ft for up to 4 days in one mission and has a 450-lb mission payload capacity whilst cruising at a speed of around 200 knots.
Boeing announced the new robot in July 2010 and had initially said that its first test flight would come during early 2011; however, due to technical issues the first flight date has slipped somewhat (and has not been announced yet). Boeing still has a few fast taxi trials to complete before it can start to think about the drone's first flight, although it was very excited about the data gained from the first run.
The Phantom Eye has covered some 4,000 feet at speeds up to 30 knots in this first powered movement aboard its launch cart system. The latter is a system similar to the one of the WWII Messerschmitt Me163 Komet rocket powered fighter but it is not clear if the new Boeing's drone uses a deployable skid like the Komet for when it returns to its operating base.
Richard Clements for TheAviationist.com
Image credit: Boeing
Related articles