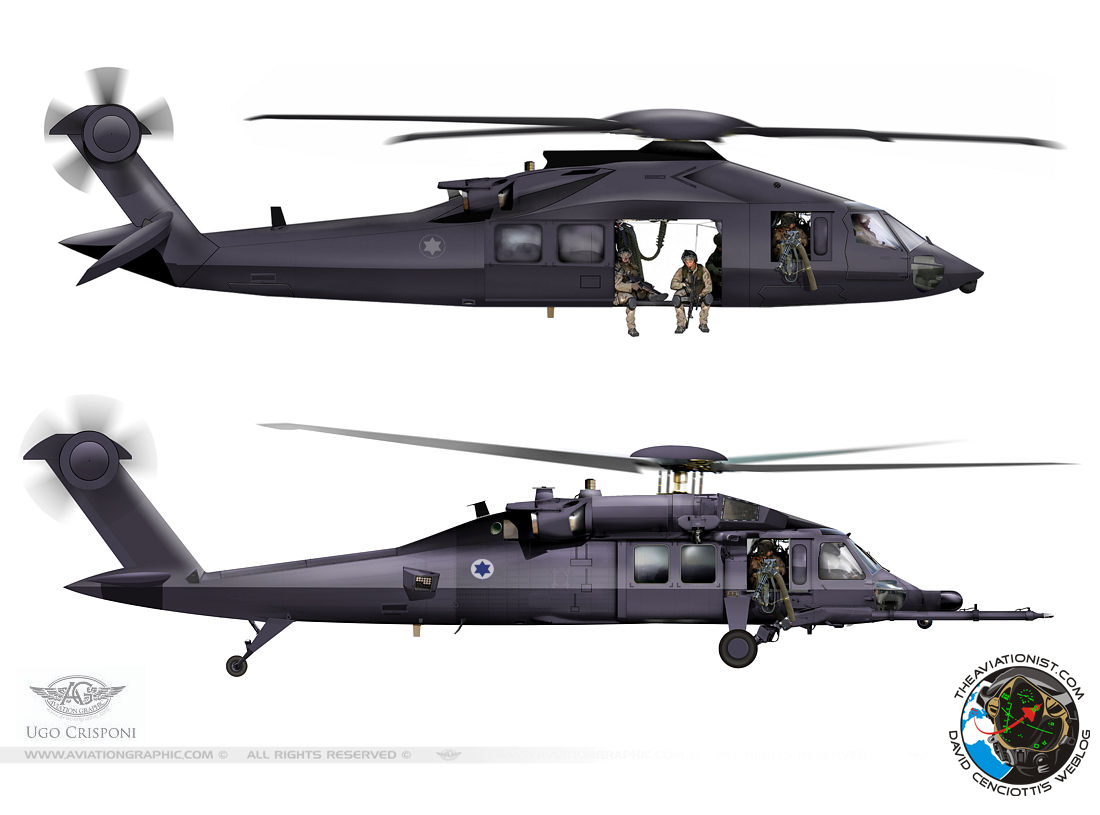 According to F. Michael Maloof, a former Pentagon senior policy analyst the Israeli Air Force is equipped with the same Stealth Black Hawk helicopter used by the U.S. Navy SEALs to kill Osama Bin Laden last year.
Believed to be an exclusive U.S. "black project", the radar-evading chopper (most probably a quiet one, rather than an actual helicopter invisible to radars), such helos would be used by the IAF to drop Iranian dissidents into Iran to gather intelligence on the Tehran's nuclear program, according to a report written by Maloof for G2 bulletin, a global intelligence newsletter.
This is the first time someone reports about radar-evading choppers in the hands of Israel.
Even if it's quite unlikely that the Washington shared the secrets of its most advanced helicopter with Jerusalem, considered that the American Stealth Hawk is probably based on 1978 study freely available on the Internet, we can't rule out the possibility that the Israeli industry has found a way to modify the IAF Black Hawks (nicknamed "Yanshuf", English for "Owl") to make them stealthy.
Provided a Stealth Yanshuf really exists, this is what it would look like in two updated versions of the renderings I conceived with AviationGraphic.com's Ugo Crisponi: above, the famous highly modified version with retractable landing gear MH-X (please remember this is not the actual designation), whose shape reminds the one of an S-76; below, the more likely slightly-modified Stealth Black Hawk (described here).
Related articles