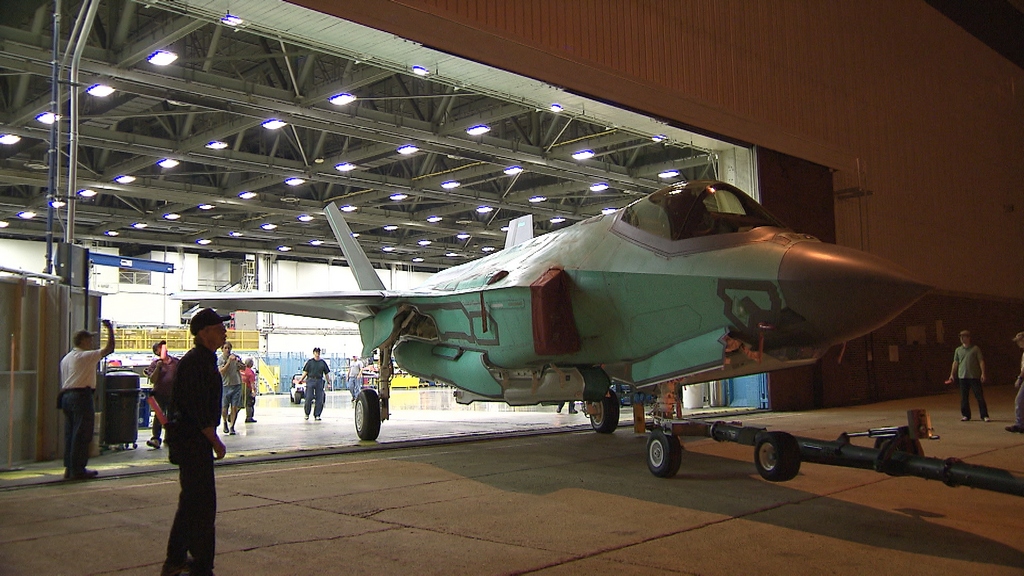 Update Apr. 9, 2012 18.25 GMT
On Apr 1, 2012, the first F-35A CTOL (Conventional Take Off and Landing) for The Netherlands rolled out of the F-35 production facility.
Image credit: Lockheed Martin
Known as AN-1, the aircraft that has just left the Fort Worth final assembly line, will be assigned to Eglin AFB, Florida, for training and operational tests of pilots and maintainers. The Dutch Parliament agreed to procure a second test F-35 to be used in the IOT&E (Initial Operational Test and Evaluation) phase.
Under the current plan, The Netherlands should eventually procure 85 F-35s to replace about 65 RNLAF F-16MLUs.
I've asked once again Al Clark to draw a digital mock-up of how the F-35 in Royal Netherlands Air Force (RNLAF) colors could look like based on the current color scheme of the Koninklijke Luchtmacht F-16s.
Based on the above Al Clark's rendering  Jeroen van Veenendaal has drawn the F-35 of the RNLAF Solo Display team.
Related articles