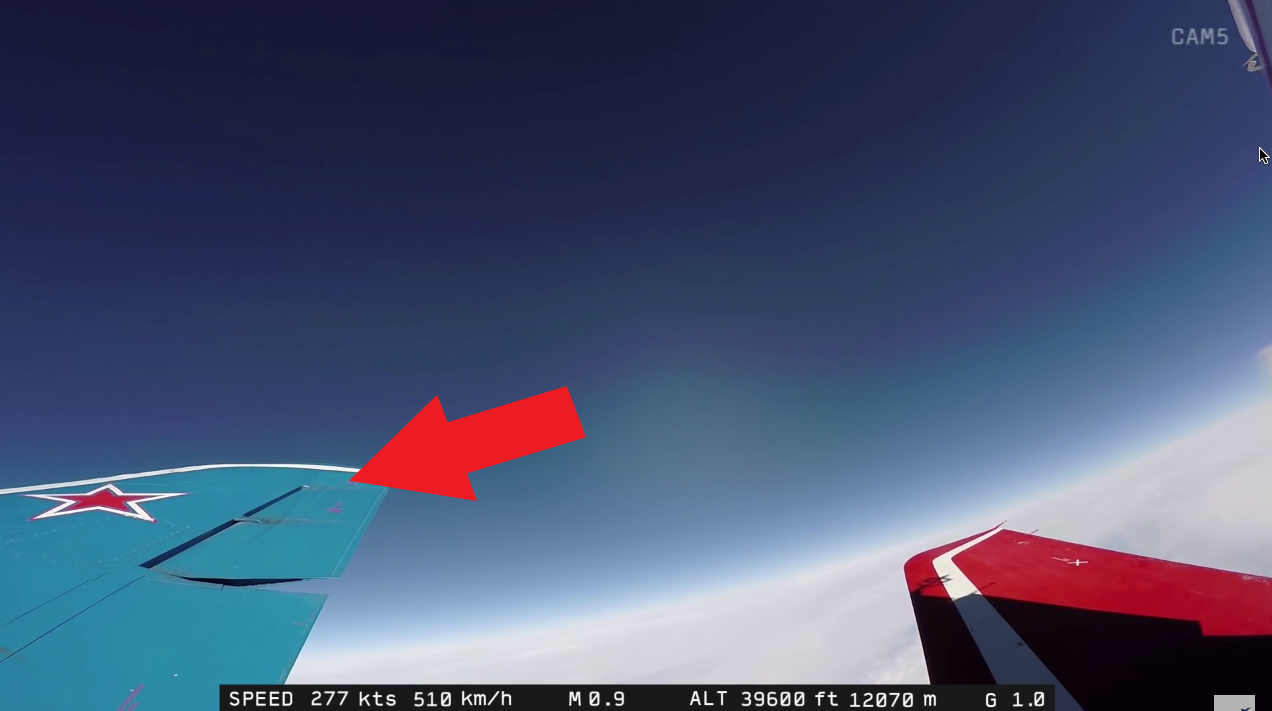 This video shows the shock wave of a MiG-29 Fulcrum flying past Mach 1.0 during an Edge of Space flight.
The following was shot by famous aviation video producer Artur Sarkysian for MigFlug, a company that offers fighter jet flying experiences during a Edge of Space mission with their MiG-29 Fulcrum.
Sarkysian attached GoPro cameras to the two-seater Mig-29UB's outer surfaces in such a way they could withstand speed up to 2450 km/h and a load factor of 9g.
One of these cameras caught the shock wave on the Fulcrum's wing as the aircraft thundered past Mach 1.0.
The pressure wave is visible in the form of a line that moves over the right wing of the MiG-29 until it disappears behind the aircraft:  when an aircraft passes through the air it creates a series of pressure waves around it similar to the bow and stern waves created by a boat on the water. These waves travel at the speed of sound. As the speed of the aircraft increases, the waves are forced together, or compressed, because they cannot get out of the way of each other. Eventually they merge into a single shock wave, which travels at the speed of sound.
Beware: as mentioned on the Youtube page, the readings of speed on the video are not completely reliable as they are taken by the GoPro camera and not fed by the aircraft instruments. Anyway, at 40.000 feet Mach 1.0 equates to a CAS of 312 kts and a TAS of 573 kts, hence not too far from the IAS calculated by the device.
The characteristic "sonic boom" is the sound associated with the shock waves created by an object traveling through the air faster than the speed of sound.
Related articles
Salva
Salva
Salva
Salva
Salva