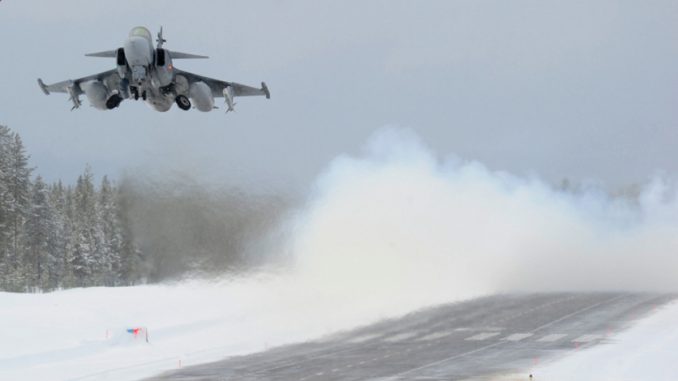 Cold War operations!
Towards the end of March 2016, the Swedish Air Force Gripens from F21 wing have tested a new way for sustaining war-time JAS-39 deployments at dispersed airfields with a ground crew of 6 utilizing 2 cars with trailers.
The new deployment method was tested at Vidsel test range, located some 900 km north of Stockholm.
Here are some interesting shots released by the SwAF on their website.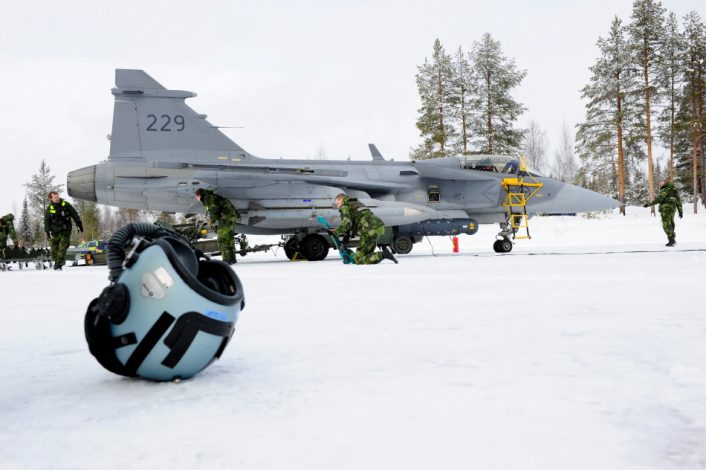 Road take-offs and deployments to dispersed airfields were part of the standard training conducted mainly in Central, Eastern and Northern Europe during the Cold War. With the collapse of the Warsaw Pact, highway take-offs and landings have become less frequent.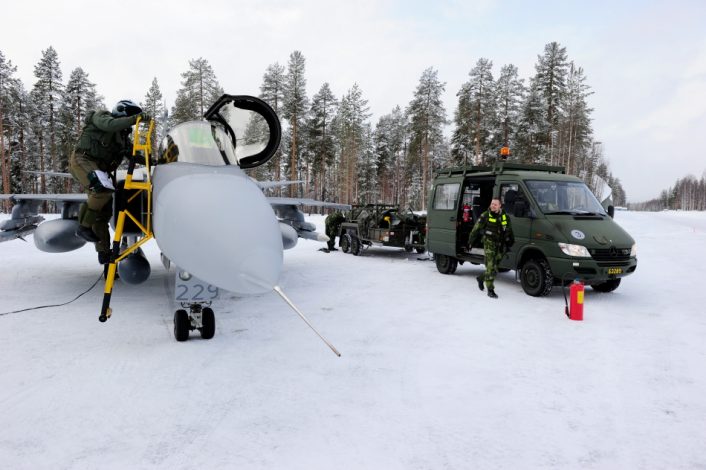 However, the threat of Russian bombers violating the airspace of Baltic countries requiring dispersion and QRA (Quick Reaction Alert) intervention, from any place is still alive.
Image credit: Swedish Armed Forces