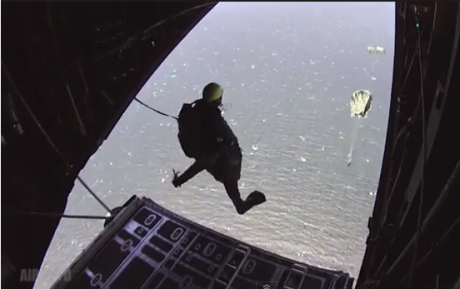 The following shows U.S. Air Force airmen on an MC-130P assigned to the 129th Rescue Wing, Moffett Federal Airfield, California as they conduct Search and Rescue training with Rigging Alternate Method Zodiac (RAMZ), Helicopter Air-to-Air Refueling and Low Level Tactical flying above Northern California on Jun. 18, 2013.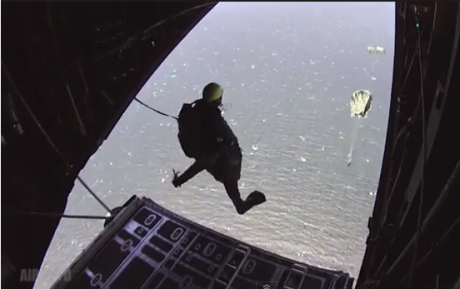 Pararescuemen or PJs (Pararescue Jumpers), are United States Air Force Special Operations Command (AFSOC) and Air Combat Command (ACC) operatives tasked with recovery and medical treatment of personnel in humanitarian and combat environments.
They can also be used to support NASA missions and have been used to recover astronauts after water landings.
Related articles