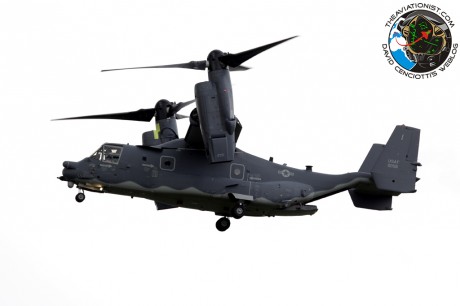 On Jun. 24, 2013, the a pair of U.S. Air Force CV-22 Osprey tilt-rotor aircraft, eventually arrived at RAF Mildenhall, in the UK, at 16:07 LT.
The two aircraft came from Keflavik, Iceland, and are believed to be among the first group to be permanently based at the Hall, with the re-instatement of the 21 SOS, formally with HH-53s.
In spite of the cloudy weather, The Aviationist's photographer Tony Lovelock was there to take the pictures you can find in this post.
Image credit: Tony Lovelock
Related articles