This is one of the coolest images I've seen in years: cockpit view as Marines F-18 fires live missile
The following image is going viral on social networks.
The reason is obvious: is an absolutely stunning photograph, just released by the U.S. Marine Corps, showing Capt. Christopher Prout with Marine Fighter Attack Squadron (VMFA) 232, Marine Aircraft Group 11, 3rd Marine Aircraft Wing as he shoots an AIM-7 Sparrow missile from an F/A-18C Hornet near Tyndall Air Force Base, Florida, on May 16, 2013.
VMFA-232 moved to Tyndall for a deployment for training (DFT) used to prepare the squadron for future combat and contingency operations.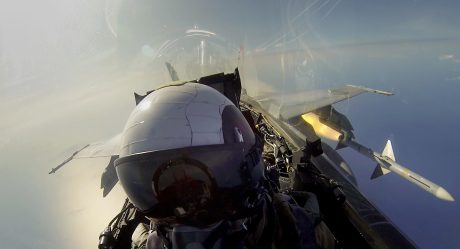 Image credit: U.S. Marine Corps
Related articles