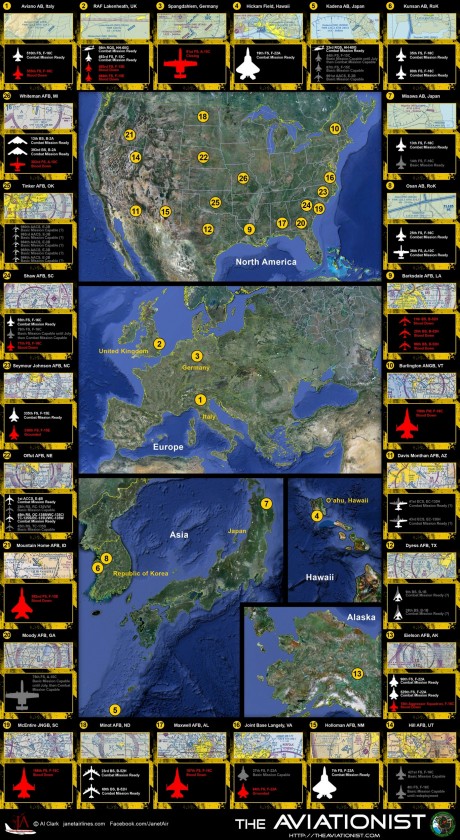 Prepared by Al Clark the following exclusive infographic maps all the unit groundings recently ordered by the U.S. Air Force as a consequence of sequestration-related budget cuts.
The colors used in the infographic are: White, for Combat Mission Ready units; Grey for Basic Mission Capable units; Red for grounded units.
A rough analysis of the active-duty units that were ordered to stand down starting Apr. 9, to ensure the "survival" of the remaining units supporting worldwide operations through the remainder of the fiscal year, shows that the least impacted command is PACAF (Pacific Air Forces); a sign of the U.S. Pivot to the Pacific, where Washington faces China's growing military power and North Korea's threats.
Image credit: Al Clark for The Aviationist
Related articles