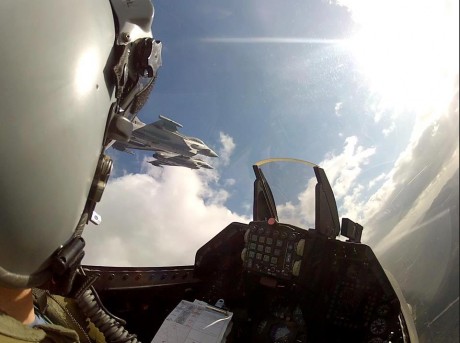 An impressive set of pictures (most probably taken with a GoPro camera) has been published by the  Royal Danish Air Force's Fighter Wing Skrydstrup on Facebook.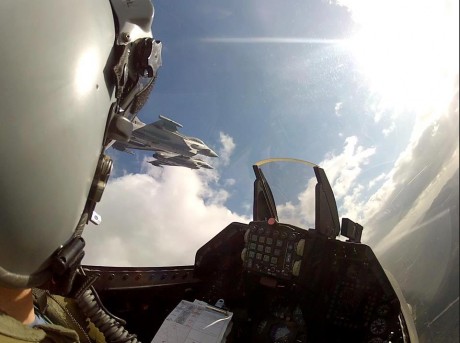 The photos were taken during training sorties over Italy, where the Danish Fighter Wing is currently deployed for the exercise Winter Hide 2013.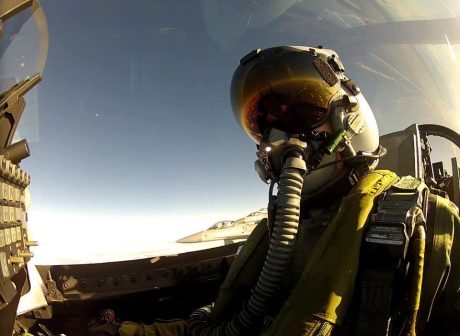 In this post, you'll find three stunning images, two of those show the Danish F-16s in close formation with a couple of Eurofighter Typhoons of the Italian Air Force.
For more, visit FWSKP Facebook page.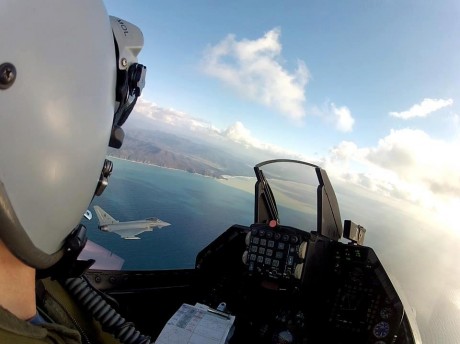 Image credit: RDAF /FWSKP
Related articles