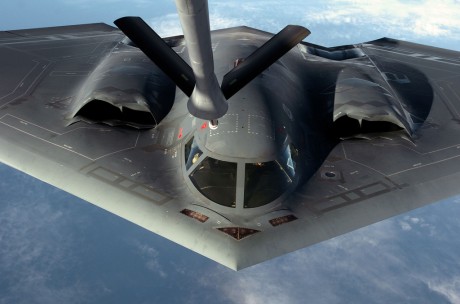 Boeing has successfully improved the performance of the 30,000-lb Massive Ordnance Penetrator.
According to Bloomberg's Tony Capaccio, on his annual report, the Pentagon's director of operational testing Michael Gilmore has confirmed that tests conducted with the heavy GBU-57, a 20-foot long GPS-guided bomb believed to be able to penetrate 200 feet of concrete before exploding, have demonstrated that the redesigned bomb is capable to hit and destroy deeply buried targets.
The enhanced MOP features tail-fin modifications to fix bugs identified in testings as well as as a second fuse to effectively prosecute hardened underground targets.
Gimore's report says that the modifications were tested with five bomb drops from a B-2 stealth bomber on the White Sands Missile Range, conducted between June and October, and two ground tests.
The B-2 is the only platform in the U.S. Air Force inventory currently capable to carry and release the heaviest U.S. bomb, even if B-52s were used in previous tests.
Image credit: U.S. Air Force
With the furtherly improved "bunker buster", the U.S. have finally obtained the weapon they needed to destroy nuclear facilities (as those in Iran – those for which the weapon was improved) as well as bunkers that protect chemical, biological and nuclear weapons (as those in Syria).
Related articles