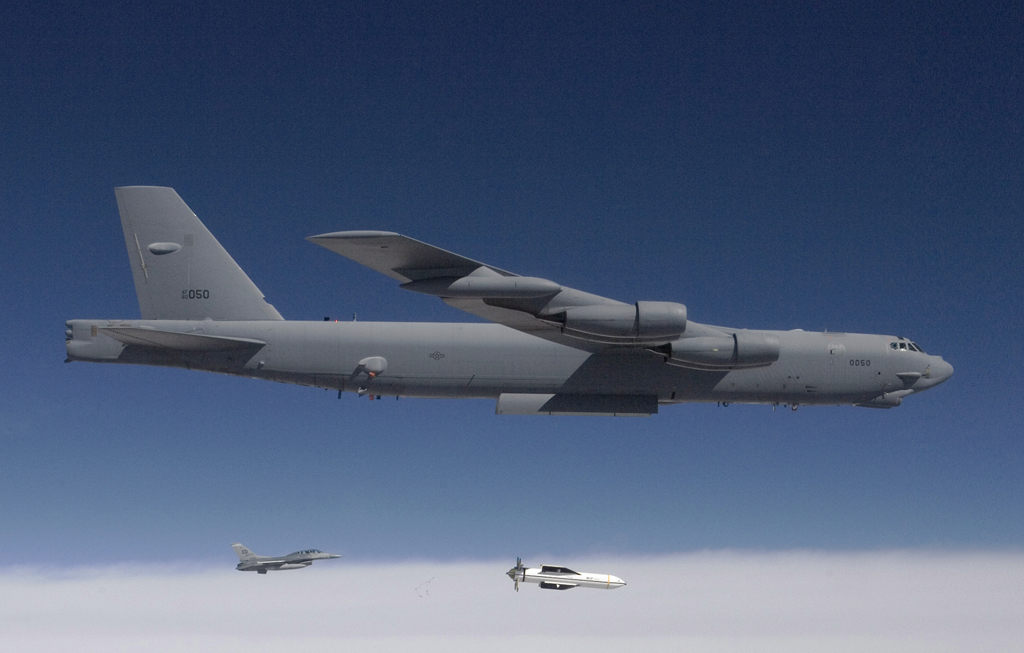 The GBU-57 Massive Ordnance Penetrator, or MOP, a massive 30,000-lb bomb that can destroy deeply buried bunkers, has been upgraded and ready to be carried by the U.S. Air Force B-52 and B-2 bombers.
"If it needed to go today, we would be ready to do that," he said. "We continue to do testing on the bomb to refine its capabilities, and that is ongoing. We also have the capability to go with existing configuration today" Air Force Secretary Michael Donley said on Jul. 25.
The GBU-57 is a 20 foot long GPS-guided bomb believed to be able to penetrate 200 feet down before exploding and began development after Gulf War 2 after it was found that earlier versions had poor ground penetration.
Although the type of upgrades it received were not made public, the bomb should have been equipped with new fusing and tail fins needed to give it a greater ground penetration.
The bunker buster bomb can be used to destroy nuclear facilities (as those in Iran – those for which the weapon was improved) as well as bunkers that protect chemical, biological and nuclear weapons (as those in Syria).
Along with an improved bomb, even new tactics have been developed to wipe out very well protected bunkers buried underground.
Update Aug. 10: the Pentagon has informed us that the B-1 was incorrectly reported as one of the platforms currently capable to carry the MOP. When requested to confirm whether the B-1 is scheduled to integrate the weapon in the future, as confirmed by our sources. The answer "The only system that is currently designed to use the MOP is the B-2" leaves the question open.

A B-52 releases a test version of the Massive Ordnance Penetrator (MOP) during a test of the weapon over White Sands Missile Range, N.M. in 2009 (DoD Image)