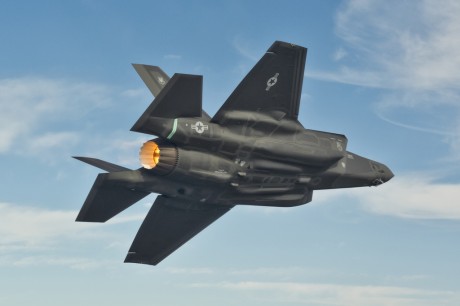 War veteran CF-18 Hornet multi-role fighters, heading into their fourth decade of service and due to be retired by 2020 might need to extend their service life a little bit. Or find another replacement.
This is what emerges from reports being published since Dec. 6, when the news of a possible program cancellation spread on almost all the Canadian media outlets.
Needless to say, the problem that would bring the federal government to axe the planned purchase is the stratospheric price of the controversial F-35 Joint Strike Fighter, the plane that was initially scheduled to take over the roles fulfilled by the Royal Canadian Air Force's Hornets.
Delays and cost overruns have raised the projected unit price from 75 million to 133 million USD, even if, in February 2012, Italian head of the agency that is responsible for the procurement of new armaments said that the unit price will be around 70 million each (Lockheed Martin estimated 65M USD for the F-35A and about 73M USD for the F-35B), less than the 79 million USD currently paid for the Eurofighter Typhoon and much less of the 121 million USD per aircraft anticipated in 2011.
Anyway, based on information coming from Canada, the fluctuating pricetag for 65 planes could bring the overall projected cost between 30 and $40 billion (depending on sources of the leaks and assumed life cycle) whereas Canada's Prime Minister Stephen Harper and Defence Minister Peter MacKay have already stated that they are not willing to spend more than $9 billion for the F-35, according to Huffington Post Canada.
Image credit: Lockheed Martin
Although media reports have been denied by Canada's Prime Minister's Office, what's certain is that every canceled plane will increase the costs of the remainder making their unit price if not unaffordable, less affordable.
Unit price depends also on the foreign sales. U.S. have commitments from allies to buy as many as 500 jets. Last year, The Economist warned that the program is in danger of slipping into the "death spiral" where increasing unit costs would lead to cuts in number of ordered plane, leading to further costs that would boost order cuts.
Dealing with the CF-18 replacement, as Business Insider's Robert Johnson wrote:
"And let's be honest, pretty much everything else out there is a comparative bargain to the JSF. Acquisition specialists will certainly start with Boeing's Super Hornet, Dassault's Rafale, Saab's Gripen, and the Eurofighter Typhoon to replace the CF-18 fleet."
Related articles