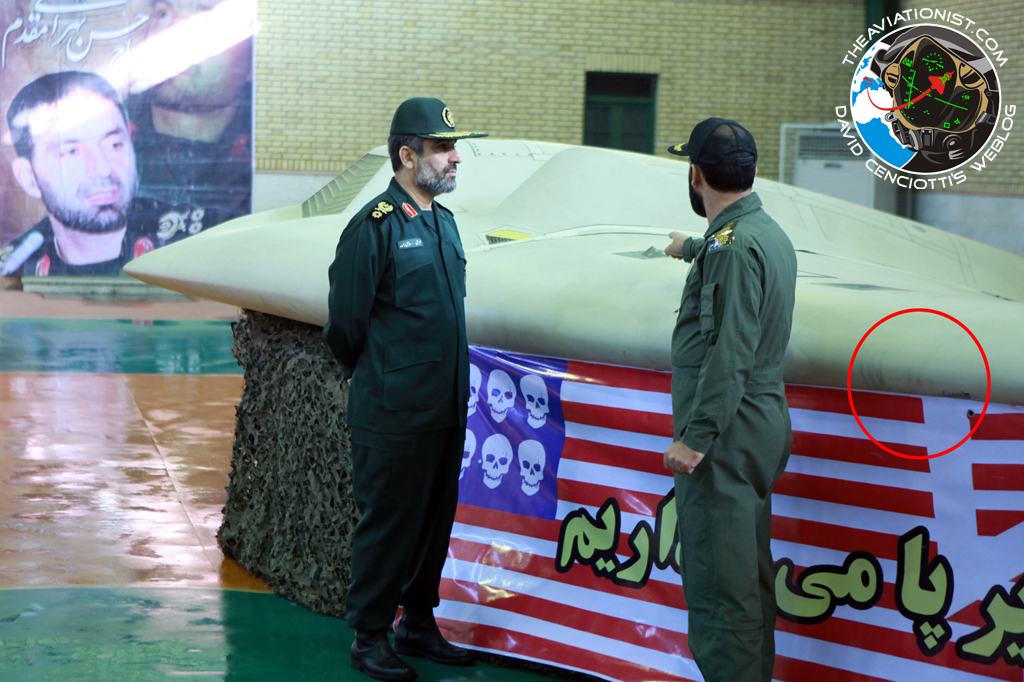 According to the information being spread by Chinese Defense forums, a group of 17 Chinese expert would have recently arrived in Iran not only to inspect, but also to collect and bring back to China some key components of the U.S. RQ-170 drone captured by Iran in December 2011.
Indeed, Chinese technical experts had already arrived in Iran only four days after the Sentinel drone had crash landed in Iran during a spy mission. Based on the first surveys (one lasting only 40 minutes, another one four hours) the expert group prepared a list of components they need to further inspect in China in order to reverse engineer the U.S. robot.
The list would include internal hardware components; the fuselage would remain in Iran.
"The expert group composed by 17 people, of which a total of 11 are technical experts from PLA General Staff, General Armament Department and AVIC, as well as others from Chinese foreign affairs ministry and diplomats in Iran" says the China Defense Mashup site.
Although it's extremely difficult to say whether this information is genuine, I find it extremely likely that China has already inspected the drone and tried to copy some of the technologies of the RQ-170. As already explained when commenting Iran's claims that they had decoded the stealthy drone, while the internal memories were (probably) automatically erased as a consequence of the loss of control procedure and data will never been recovered, the circuitry, lenses, sensors have probably survived the mysterious crash landing.
Therefore they can be evaluated and tested.
And copied, one of the tasks China does better.
Related Articles