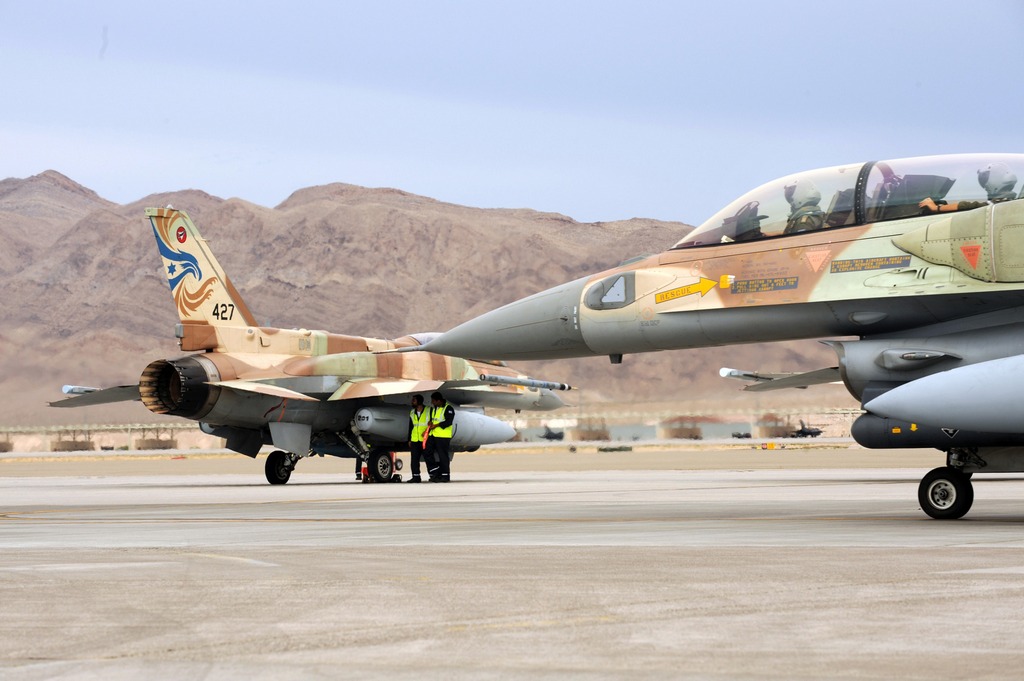 An Israeli pilot made an emergency landing after getting too close to the tanker and being damaged.
Haaretz news agency reported on Jul. 27, that a  F-16 (Sufa) was undertaking a routine training mission when the flying boom struck the canopy damaging the F-16's HUD (Head Up Display) and the pipe itself.
The F-16 pilot decided to perform an emergency landing, although the damage was termed as light.
The F-16 (Sufa) landed at Ovda Air Base near Eilat shortly after the incident. No injuries were sustained and the Israeli Defence Force (IDF) has launched an investigation so that the cause can be found.
Richard Clements for TheAviationist.com
F-16I fighter jets at Nellis Air Force Base. Image credit: U.S. Air Force
Related Articles