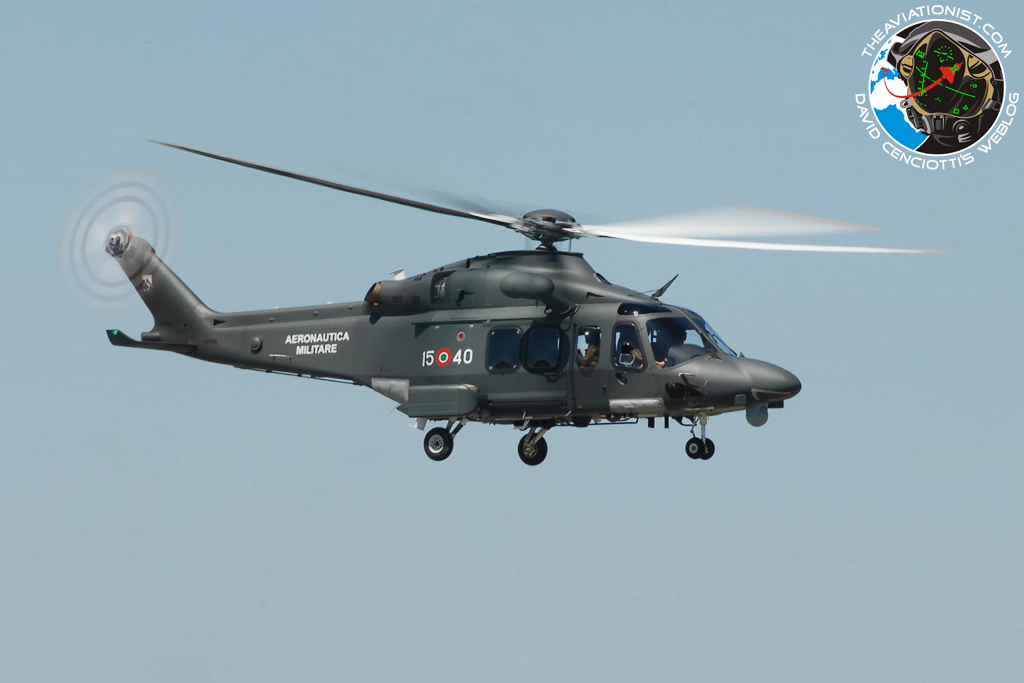 On Jun. 12, an Italian Air Force noncommissioned officer died after falling out of an HH-139A (Italian military designation for the AW139) medium twin engine helicopter involved in training activity at Cervia airbase, home of the 15° Stormo (Wing).
According to the first reports, the airman fell from an altitude of about 20 m for reasons that are being investigated. What's weird is that all crew members are usually attached to the cabin via full body harness when operating with open doors.
Incidentally, a few days ago I published an image of a UH-1N gunner with the following headline: Helicopter door gunner: if you feel a sense of panic when at height, this job is not for you.
The HH-139A involved in the mishap is one of the first 10 AW139 choppers delivered to the Italian Air Force since Mar. 8, 2012.  Equipped with a brand new heavy duty landing gear, secure communications suite, integrated defensive aids suite, hoist, search light, wire cutters, nose mounted FLIR, cargo hook, loudspeaker system and emergency floatation gear, the HH-139 helicopter is replacing the ageing AB-212 and HH-3F in the search and rescue role across the nation.
Image credit: Pierpaolo Maglio
Related Articles