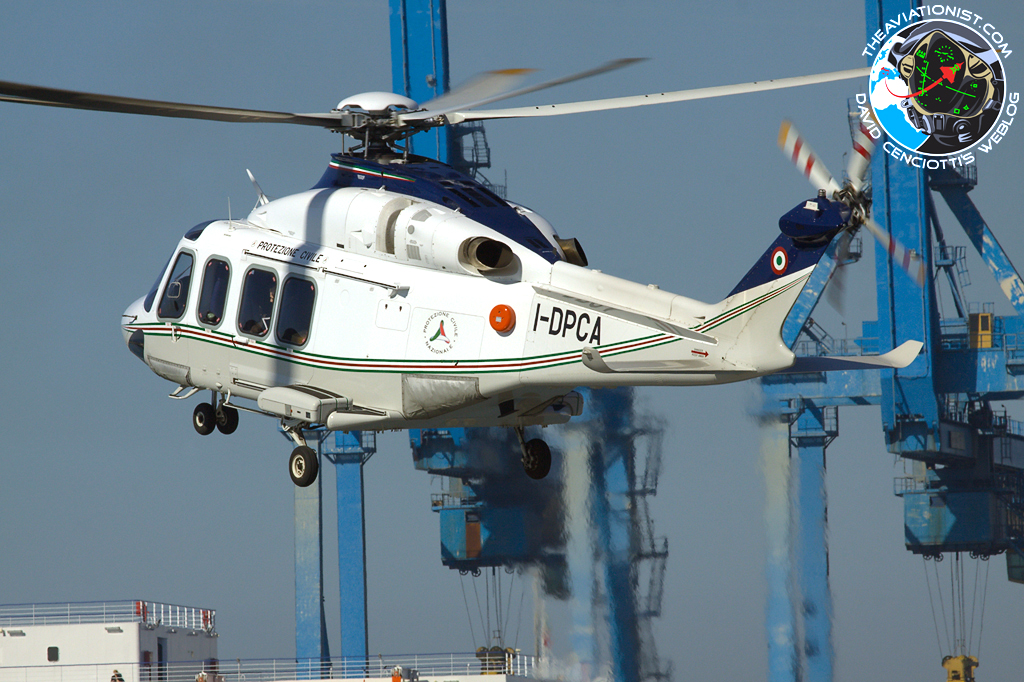 The following pictures were taken by Giovanni Maduli in Civitavecchia harbour, where an Agusta Westland AW139 belonging to the Protezione Civile (Italian Civil Protection) landed on Feb. 24, 2012.
Although is a matter of perspective, it's somehow funny that the Government helicopter seems to have been parked in a no-parking zone in the picture below.
Above images: Giovanni Maduli
The chopper, registered I-DPCA, a registration carried in the past by a service's A109AII, is used for reconnaissance and transport missions. It was also spotted at Isola del Giglio, where it took part to the rescue efforts following the disaster of Costa Concordia.
On Mar. 8, 2012, even the Italian Air Force received its first of 10 AW139s. Designated HH-139A the medium twin engine helicopter will replace the ageing AB-212 and HH-3F in the search and rescue role across the nation and complement the HH-101 "Caesar", that will be used in the C-SAR (Combat SAR) role in the future.
The Italian HH-139A is the first example of the military variant of the AW139 and includes several improvements: a brand new heavy duty landing gear, secure communications suite, integrated defensive aids suite, hoist, search light, wire cutters, nose mounted FLIR, cargo hook, loudspeaker system and emergency floatation gear.
Image credit: Alessandro Fucito
Related articles