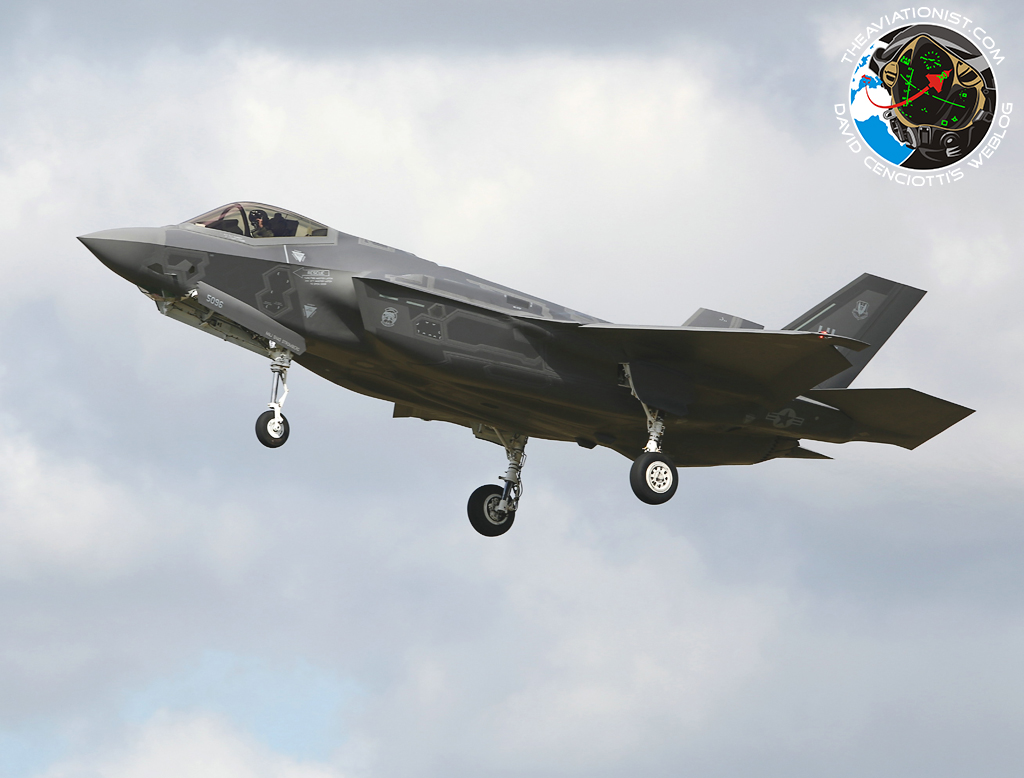 Six F-35A Lightning II belonging to the 34th FS from Hill Air Force Base, Utah, have arrived at RAF Lakenheath.
On Apr. 15, the F-35A 14-5094/HL, 14-5096/HL, 14-5097/HL, 14-5102/HL, 14-5098/HL and 13-5072/HL arrived at Royal Air Force Lakenheath, England, for the first overseas training deployment to Europe of the U.S. Air Force's Joint Strike Fighter.
The aircraft belong to the 34th Fighter Squadron, 388th Fighter Wing and the Air Force Reserve's 466th Fighter Squadron, 419th Fighter Wing, Hill Air Force Base, Utah, and will conduct air training over the next several weeks with other Europe-based aircraft in support of the European Reassurance Initiative.
The transatlantic flight was supported by Air Mobility Command and the 100th Air Refueling Wing, from RAF Mildenhall, England. Multiple air refueling aircraft from four different bases offloaded more than 400,000 pounds of fuel during the "tanker bridge" from the United States to Europe, according to the U.S. Air Force. C-17 and C-5 aircraft moved airlift support, moving maintenance equipment and personnel.
"RAF Lakenheath will be the first overseas beddown location for the F-35A, this deployment allows our pilots and maintainers to learn more about the European operating environment and will improve our interoperability with partners in the region" said Gen. Tod D. Wolters, U.S. Air Forces in Europe, Air Forces Africa commander in a USAF release.
Interestingly, as done by USAF combat planes deployed to Europe as part of Theater Security Packages (TSPs), the F-35s will forward deploy to NATO nations to maximize training opportunities, build partnerships with allied air forces and gain a broad familiarity of Europe's diverse operating conditions.
All the photographs in this post were taken at RAF Lakenheath by The Aviationist's contributor Tony Lovelock.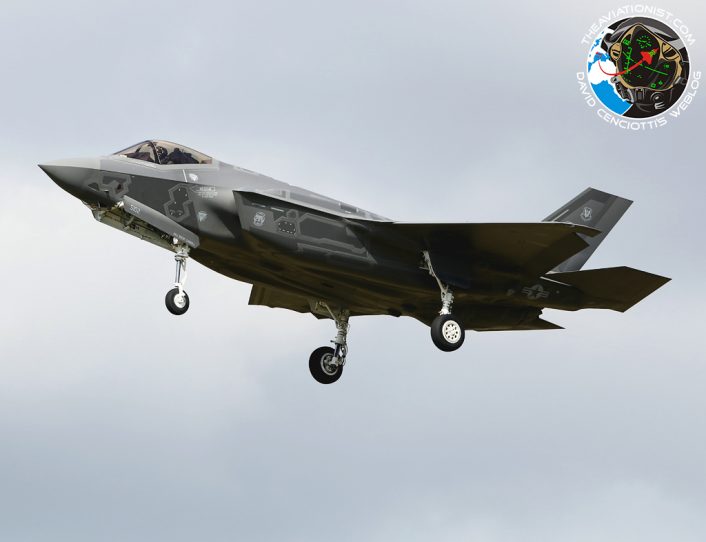 Related articles
Salva
Salva