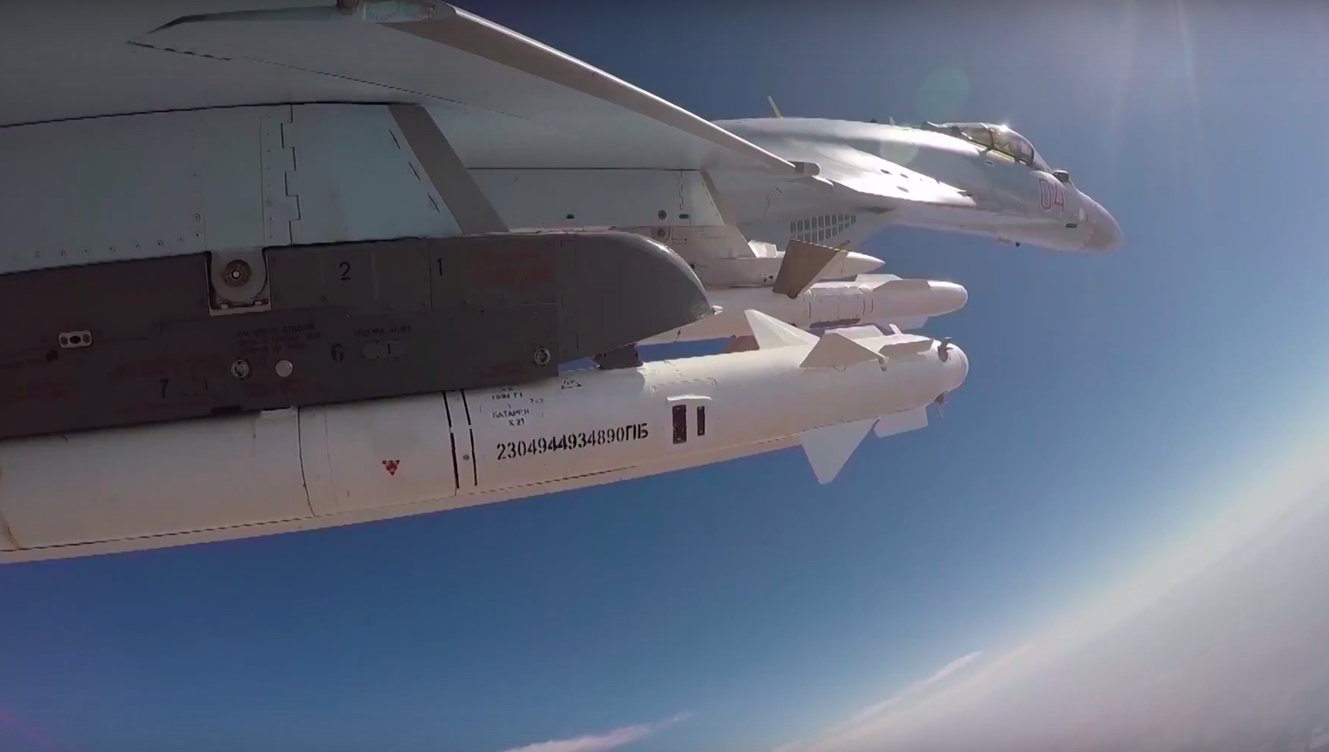 Let's have a look at the Su-35s 4++ generation jet through a really interesting footage.
The Su-35S "Flanker E" is the 4++ generation variant of the Su-27 Flanker aircraft, the Russian counterpart to the U.S. F-15 Eagle.
The multirole aircraft features thrust-vectoring, radar-absorbent paint, Irbis-E passive electronically scanned array radar, IRST (Infra-Red Search and Track) and the said ability to detect stealth planes like the F-35 at a distance of over 90 kilometers (…), the Khibiny radar jamming system along with the ability to use some interesting weapons, including the ultra-long range R-37M air-to-air missile that could target HVAA (High Value Air Assets) such as AWACS and tanker aircraft.
The aircraft were deployed to Hmeymim airbase, near Latakia, in February 2016 to undertake air superiority and escort missions over Syria.
The following video is a collection of clips showing the aircraft and its ability to freely maneuver to point the nose and weapons in any direction, to achieve the proper position for a kill: something useful in case of WVR (Within Visual Range) engagements; pretty worthless to fight against the U.S. 5th Gen. stealth aircraft that would engage the Su-35S from BVR (Beyond Visual Range) exploiting their radar-evading capabilities as well as their ability to share information within a highly-networked battle force.
H/T Miguelm Mendoza for the heads-up
Related articles