U.S. Army National Guard AH-64D Apache flying in Utah's Supermoon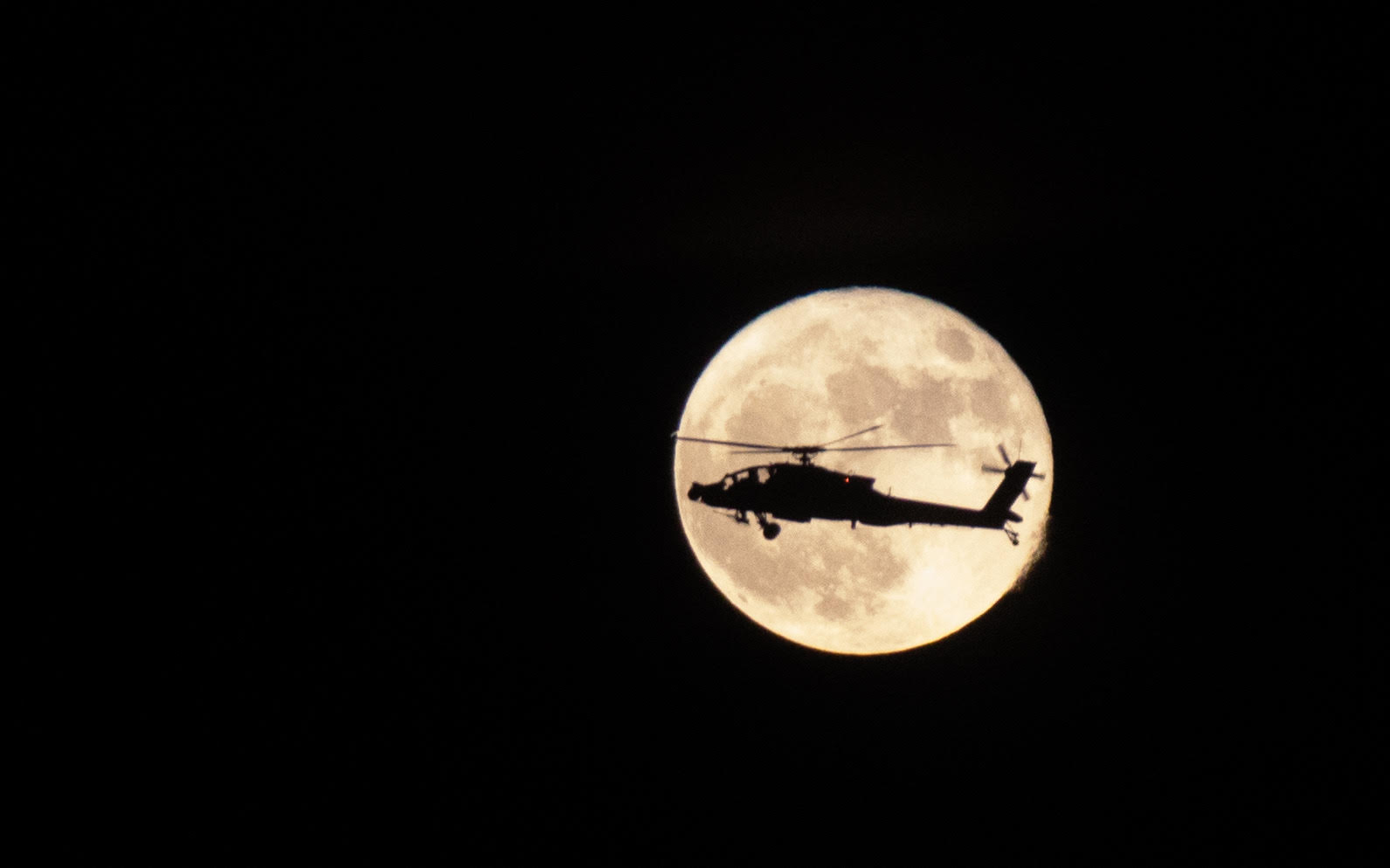 "My wingman was about 1 mile out my right in perfect position when I grabbed the shot with a zoom lens."
The stunning photo in this post depicts an AH-64D Longbow Apache with the 1-211th ARB (Army National Guard) returning to base in Salt Lake City after completing a training mission.
The
211th Attack Reconnaissance Battalion (ARB)
is an Apache National Guard unit based out of West Jordan, Utah, that has performed the Attack and Scout mission for over 40 years and during three recent deployments: Operation Desert Spring (2001-02) in Kuwait, and OEF V (2004-05) and OEF XII (2012-13) in Afghanistan.
The photo was taken by Rob Williams during a night mission over Utah.
Here's what Rob wrote to The Aviationist in an email:
"The moonshot represented a rare "target of opportunity", so we took the shot! We were fortunate in having the timing work out so well. To get the scale right, the camera was positioned about a mile away from the inbound bird."
The Supermoon on Nov. 14 was the closest a Full Moon has been to Earth since Jan. 26, 1948.
"My wingman was about 1 mile out my right in perfect position when I grabbed the shot with a zoom lens."
So, take a look at the crazy cool shot in this post, taken with a bit of preparation on the aircrew's side and then check out the one of an F-15E against the Supermoon we published few days ago taken by a photogrpaher from the ground in UK. Who wins? Leave a comment below and let us know.
Many thanks to Rob Williams for sharing the photo with us!
Related articles