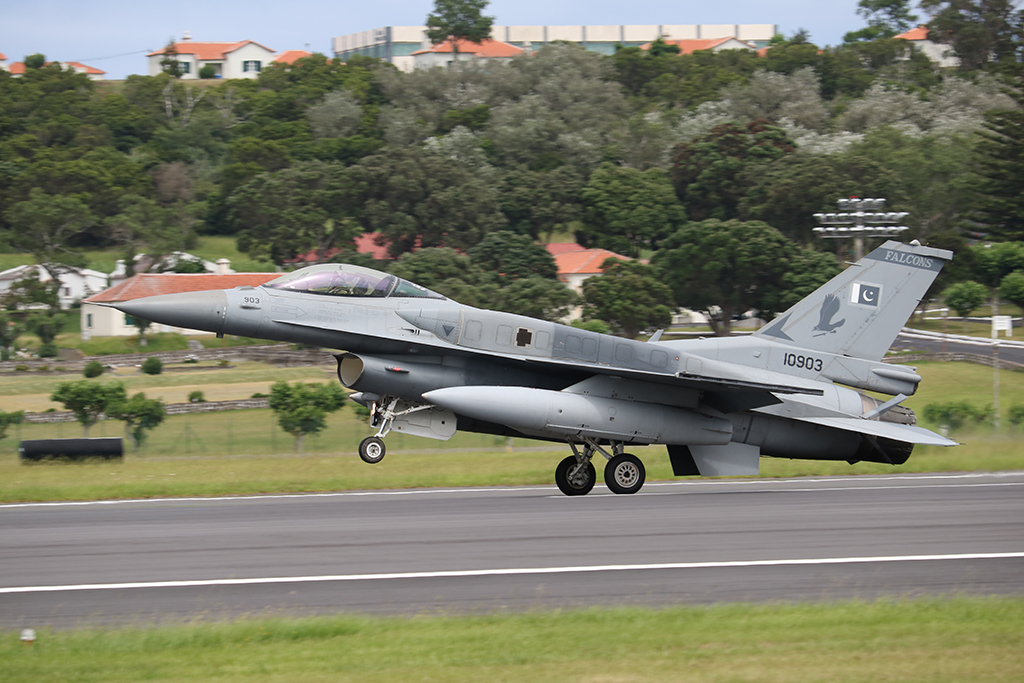 Pakistani Air Force F-16s are in bound Nellis Air Force Base, Nevada.
On Jul. 19, six Pakistani AF F16C/D Block 52+ combat jets landed at Lajes Field, Azores, along with two USAF KC-135R Stratotanker aerial refuelers from McConnell AFB.
The aircraft, belonging to the n° 5 Squadron "Falcons" of the PAF, were in bound to U.S. where they will take part in the Green Flag and Red Flag exercises at Nellis Air Force Base, Nevada.
The aircraft are deploying to the U.S. (a trip of +7,700 miles) via Saudi Arabia, Souda Bay (Crete), Lajes (Portugal).
This is the second time the PAF Vipers take part in a Red Flag: the very first time was in 2010.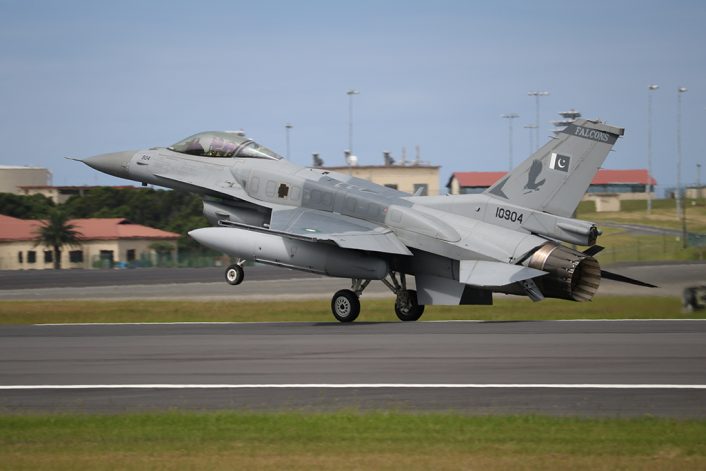 Image credit: APS-Associação Portugal Spotters
Related articles
Salva