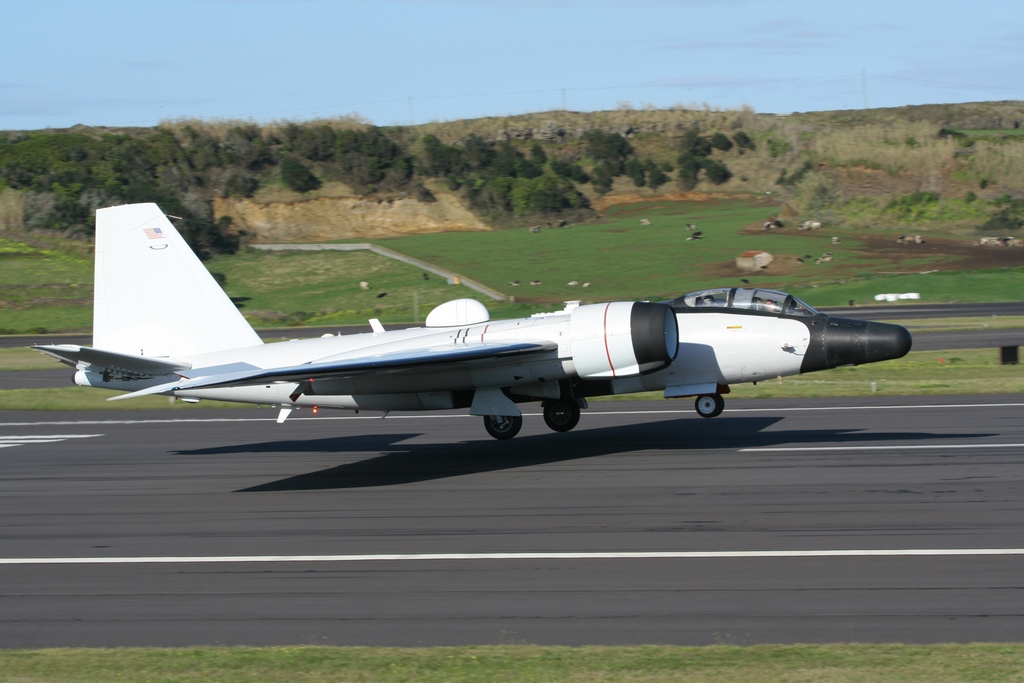 As explained in a previous post, one of the two NASA's WB-57Fs, after performing test activities at Nellis AFB, arrived at Lajes Field, Azores, on Mar. 5, 2012. Local spotter and photographer Leandro Rocha was there and took the following interesting pictures of the N926NA, that crossed the Atlantic ocean without the belly pallet systems used to carry mission payload.
According to a local aircraft spotter and photographer, both NASA's WB-57s have been frequent visitors at Lajes in the past 5 years, transiting back and forth to the Afghanistan area of operations.
He notes that these aircraft have been progressively modified with external sensors, antennas, etc. For instance, this is the first time that N926NA is seen at Lajes with the "dome" atop the spinal cord which probably houses a INMARSAT or similar antenna.
Although the final destination of the WB-57F is unknown, considered the lack of NASA markings and the pre-deployment activities, was probably once again in bound to Afghanistan to carry BACN (Battlefield Airborne Communications Node) payloads needed to relay comms between command and control centers and ground troops located within valleys and ridges in the Afghan mountains.
Image credit: Leandro Rocha
Related articles