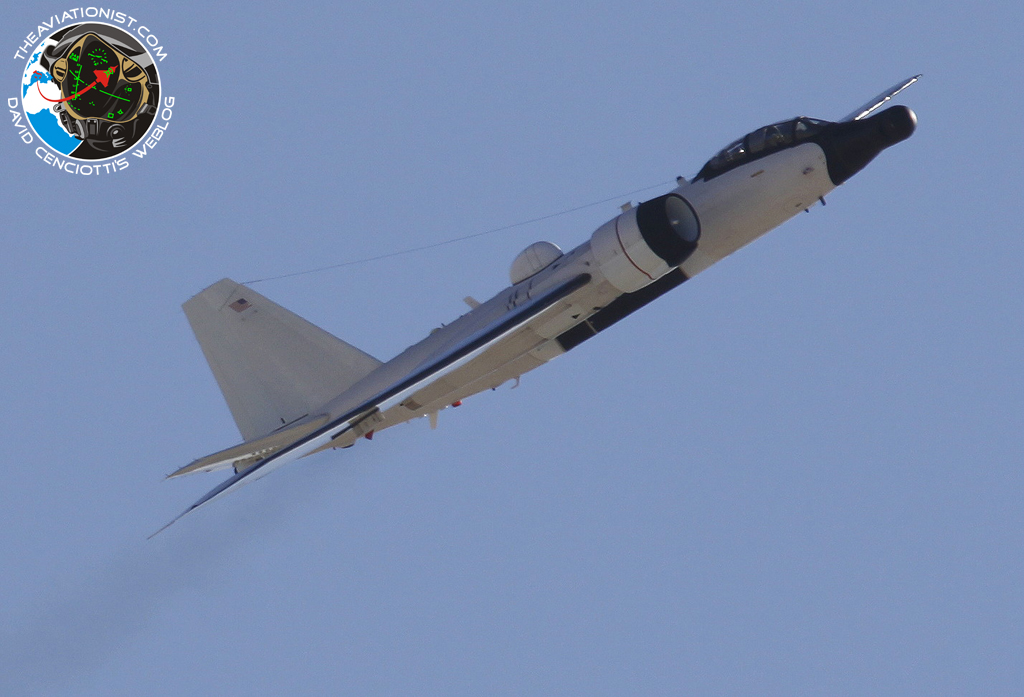 Following on the article published yesterday about the NASA's (mysterious) WB-57F testing new sensors at Nellis AFB here below you can find a new picture, taken at Nellis on Feb. 1, 2012. According to Flightaware history page for NASA926 flight, on that date the WB-57 flew from Nellis to Ellington Field: a "straight" flight that brought the plane back to his homebase in Texas.
Indeed, the aircraft seems to sport a different pallet system than that carried on the pictures taken on Jan. 25: since the testing activity had finished the "new" payload was removed for the return flight to Ellington Field.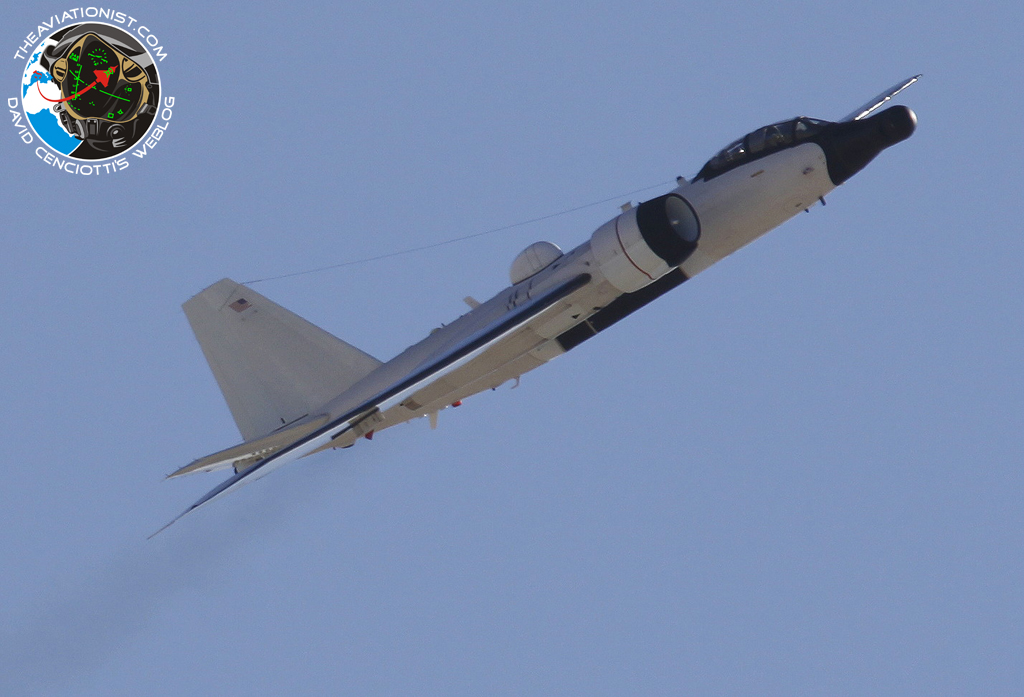 NASA 926 over Nellis on Feb. 1, 2012 (Photo by T. Lovelock)
On Jan. 25, the aircraft flew a local sortie in the Nellis restricted areas located to the northwest of Creech AFB, at FL490, that included several racetracks over a terrain that is probably much similar to that of certain areas of Afghanistan. Many sorties from Nellis featured more or less the same route.
Here's the pallet carried during that mission: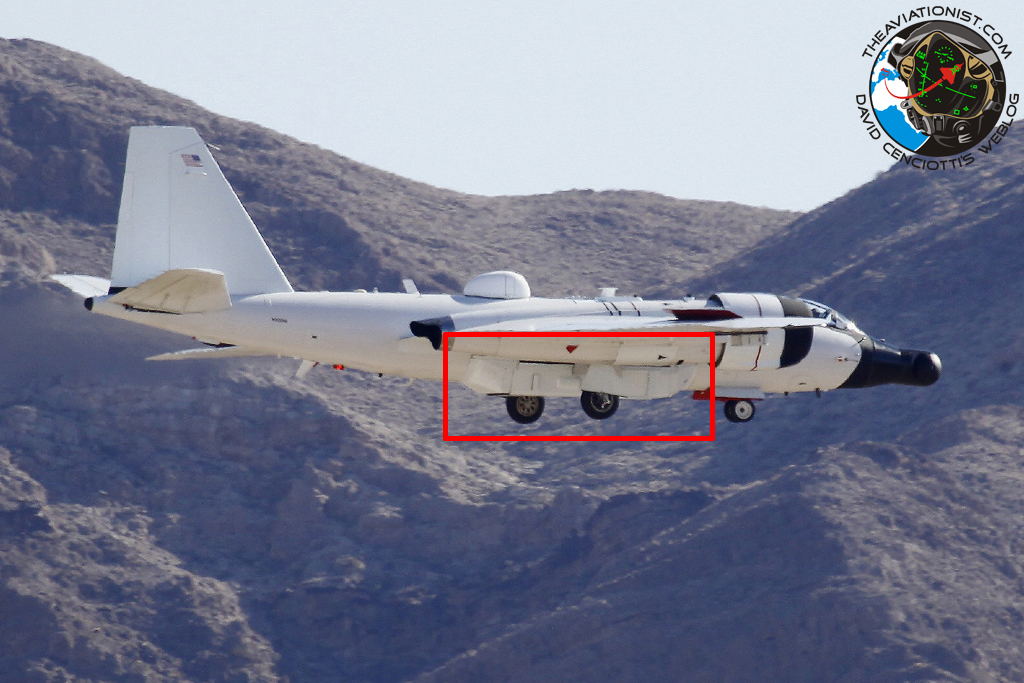 Since the WB-57s have carried BACN – Battlefield Airborne Communications Node payloads in Afghanistan, it is possible (speculation) that the Canberra was testing new sensors and antennas used by the BACN to relay comms between command and control centers and ground troops located within valleys and ridges in the Afghanistan mountains.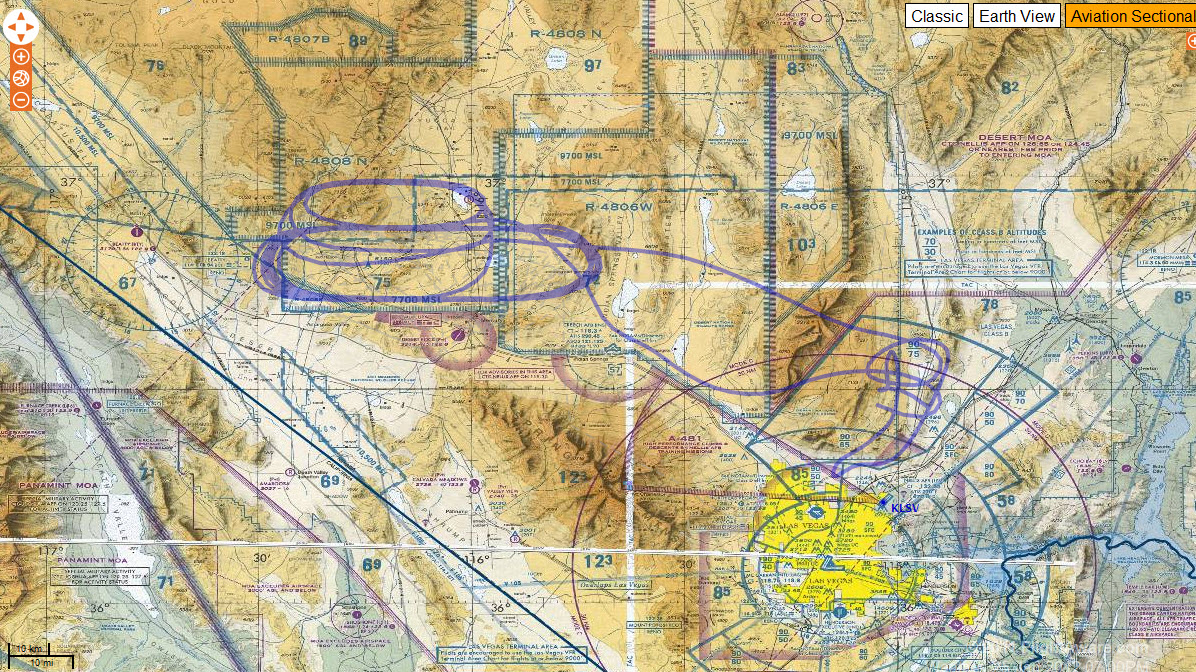 Screen dump from Flightaware history of NASA 926 flight on Jan. 25
Related articles