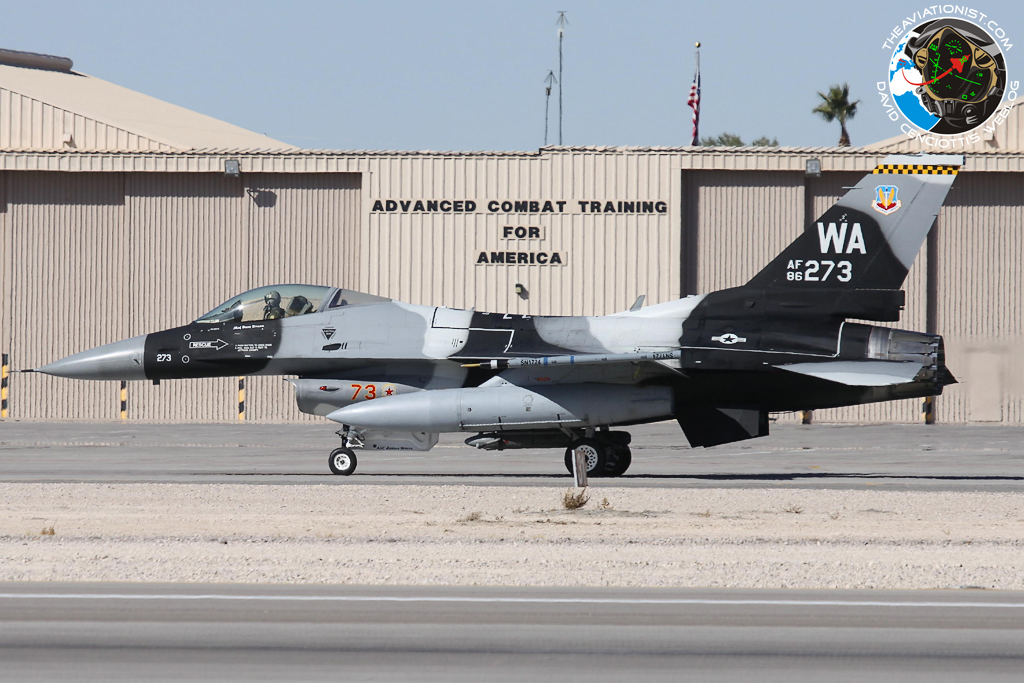 We have already published some pictures, taken by The Aviationist's contributor Tony Lovelock at Nellis AFB, Nevada, of the F-15C of the 65th AGRS (Aggressor Squadron) with a new "splinter" camouflage probably inspired to the one of the Su-35S and PAK-FA.
Here are more pictures depicting 64th AGRS F-16s taking part to the Red Flag 12-2 as "Red Air", with new color schemes applied in October 2011.
#86-0273 in "Arctic" color scheme.
#86-0269 in "Blizzard" camouflage.
Image credit: Tony Lovelock
Related articles