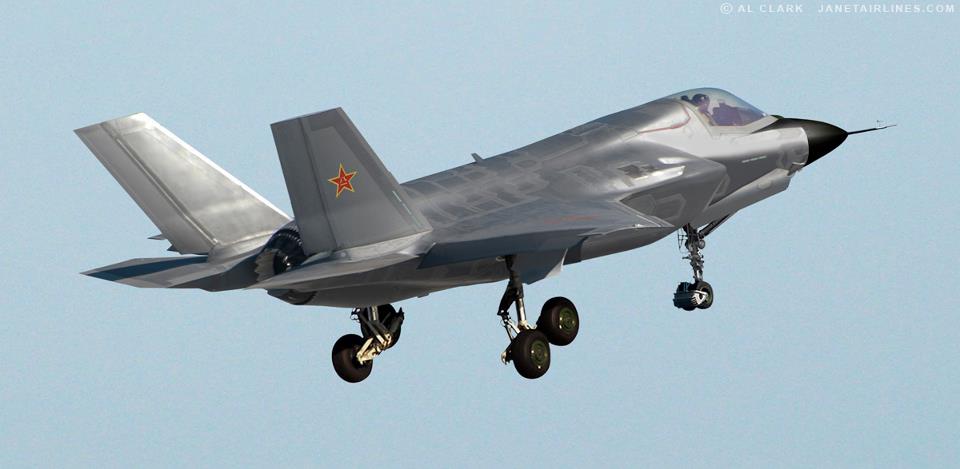 Did you know that China's J-18 Night Owl has already been photographed and appears as a copy of the Lockheed Martin F-35? And what about the T-50 that has secretly visited Nellis AFB?
Have a look at the following images.
I didn't know that either until Al Clark, an aviation illustrator and photographer, sent me a link to his works. Obviously, above images were photoshopped, but the result is awesome and it takes some time to analyze them and be sure they are not genuine.
I've often been asked to evaluate the authenticity of images published on Chinese forums and websites, as well as footage released by Iran that has often used doctored videos and fake images to spread regime's propaganda messages and, in most cases, the authenticity of the material released by the Iranian State TV or news agency, could soon be determined.
If they want to deceive not only intelligence officer but also amateur analysts, and be much more credible, maybe Iran state media should start studying how Al Clark creates his realistic digital mock-ups.