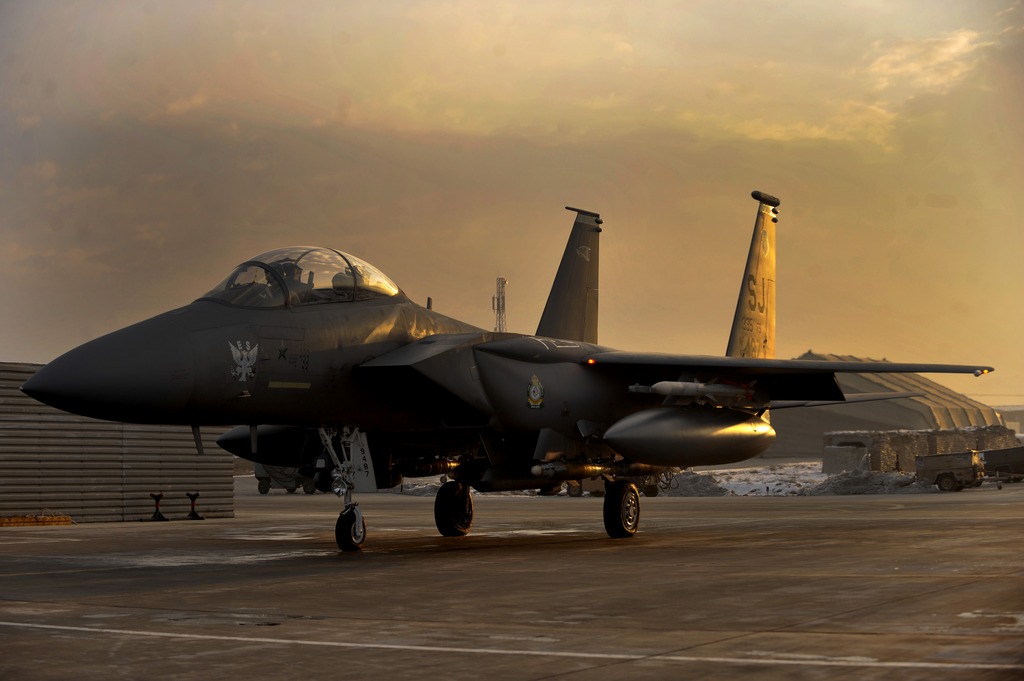 On Jan. 13, 2012, at Bagram Airfield, Afghanistan, the F-15E Strike Eagle #89-0487 became the only Strike Eagle to have had a successful air-to-air kill and the only F-15 to have logged more than 10,000 hours of flying time.
In fact, in Jan. 1991, the same plane piloted by Capt. Tim Bennet and WSO Capt. Dan Bakke, destroyed a flying Iraqi Mi-24 helicopter with a 2,000-lb GBU-10 Laser Guided Bomb in the only credited F-15E air-to-air kill recorded so far.
Capt. Ryan Bodenheimer and Capt. Erin Short of the 445th Expeditionary Fighter Squadron deployed from Seymour-Johnson Air Force Base, N.C. flew the F-15E during the historical mission that brought the logged flying hours of #89-0487 up to 10,000, an event that was celebrated by applying special markings to the lucky plane.
Image credit: Air Force