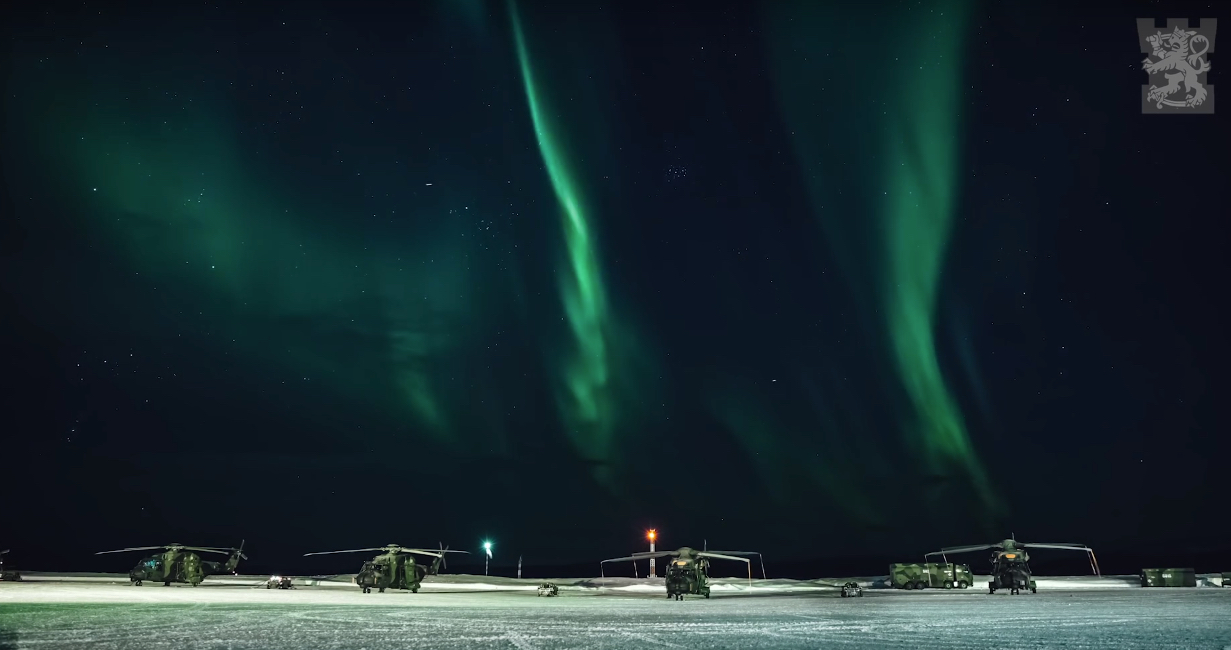 An interesting video shows Finnish helicopters at work in Arctic weather.
Cold Blade 2016 was a European Defence Agency's Helicopter Exercise Programme's exercise conducted in Finnish Lapland between Feb. 29 and Mar. 18.
The objective of the exercise was to strengthen interoperability and improve operating capabilities in arctic conditions.
The following video, released by the Finnish Defense Forces shows Finnish NH-90 and German CH-53GA helicopters perform white-out approaches and landings at remote locations located in uninhabited areas, in snowy and extremely cold environments.
The footage shows also the helicopters parked under a sky set alight by the Aurora Borealis.
Aurora ("Aurora Borealis" or "Northern Lights" in the northern hemisphere and "Aurora Australis" or "Southern Lights" in the southern one) is a natural light display caused by the collision of solar wind and magnetospheric charged particles with the high altitude atmosphere (thermosphere).
Related articles