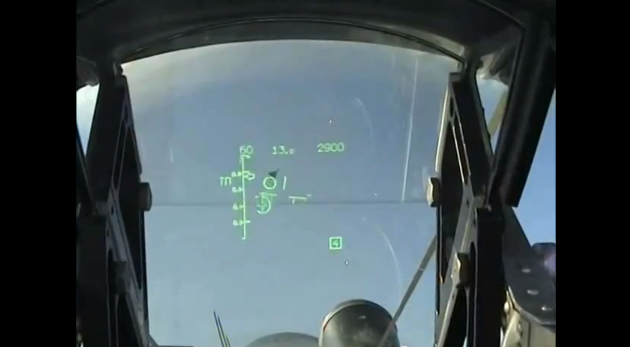 Rare footage shot from the cockpit of a Bulgarian Air Force Mig-29 Fulcrum during a mock dogfight.
On Oct. 11, the Bulgarian Air Force celebrated its 102nd anniversary with an air show at Sofia. One of the highlights of the event was the demo by a Mig-29 Fulcrum jet piloted by VVS gen. Rumen Radev who first performed a "Cobra maneuver" and then engaged another aircraft of the same type in a mock aerial dogfight.
The following video, filmed many years earlier, will bring you aboard an aging but still maneuverable Bulgarian Fulcrum piloted by the then Col. Radev, during simulated air combat training with some interesting HUD (Head Up Display) footage.

One interesting thing worth a mention is the type of helmet worn by the pilot, quite obsolete and much less advanced than the standard JHMCS (Joint Helmet Mounted Cueing System) and similar helmet mounted display systems used by modern western warplanes.
H/T to Simeon Miloushev for the heads-up

Related articles
Salva
Salva