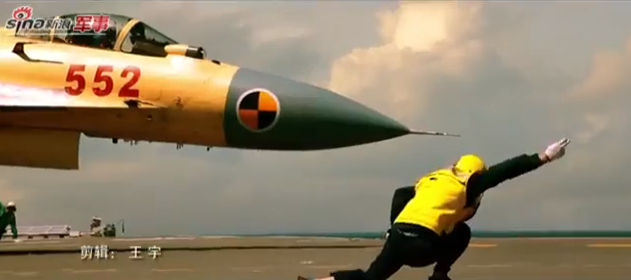 China's aircraft carrier Liaoning and its J-15s are the protagonists of a celebratory Top Gun-type video.
In order to celebrate the 65th anniversary of the People Liberation Army Navy (PLAN), Chinese state-owned aerospace and defense company AVIC (Aviation Industry Corporation of China), commissioned a music video featuring the Shenyang J-15 Flying Shark carrier-borne fighter.
Footage is quite interesting, with cockpit and flight deck scenes. The soundtrack is not as cool.
By the way, the video shows when the selfie of the J-15 pilot launching from the deck of Liaoning aircraft carrier comes from.
Related articles