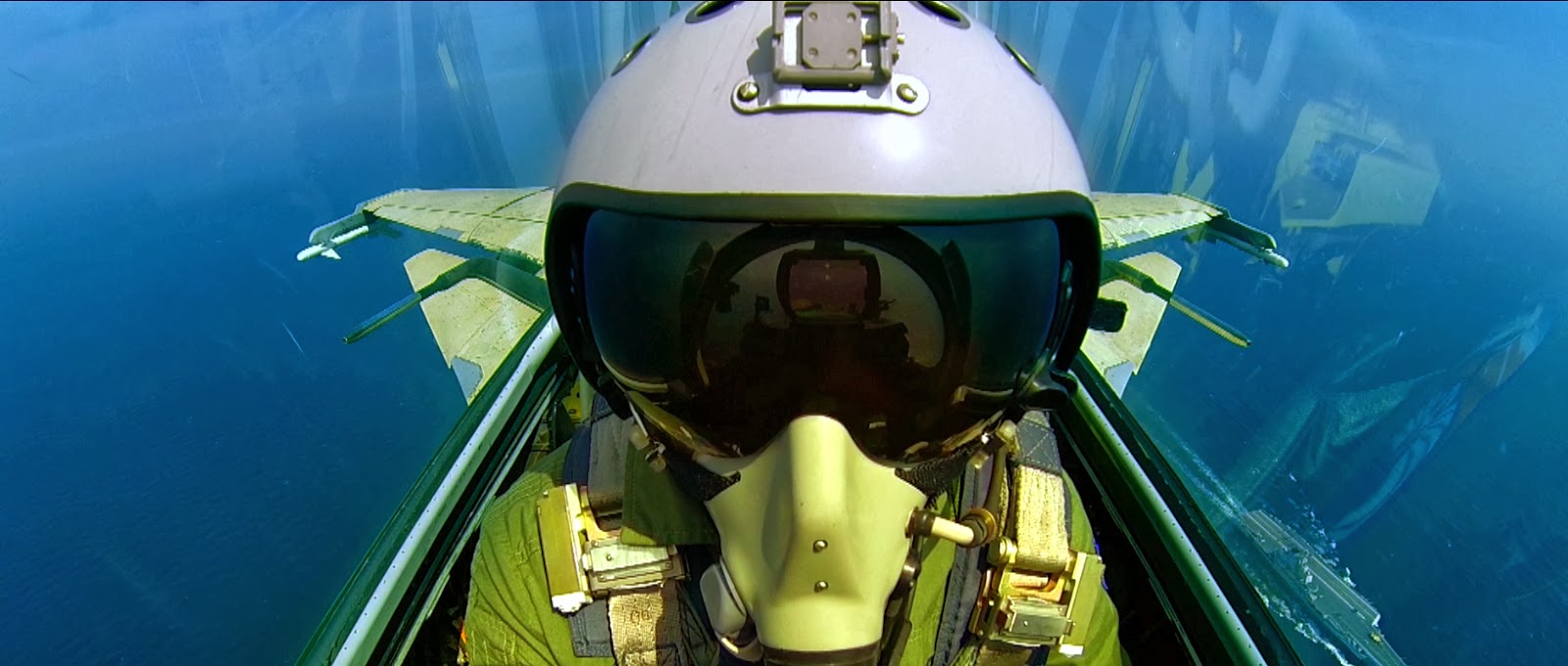 A rare image taken from inside the cockpit of a J-15 fighter jet.
Not only Western fighter jocks love self-portrait shots (known as "selfies").
This image shows a pilot of the People's Liberation Army Naval Air Force (PLANAF) aboard a J-15 "Flying Shark". The J-15 naval fighter aircraft is the primary plane of China's new Liaoning aircraft carrier.
You can spot the aircraft carrier on the right hand side: the naval aviator took the photo as he was overflying the Chinese Navy's flagship.
Image credit: PLANAF via Chinese Military Review
Related articles