Watch this: huge C-17 Globemaster cargo buzzes cameraman head on landing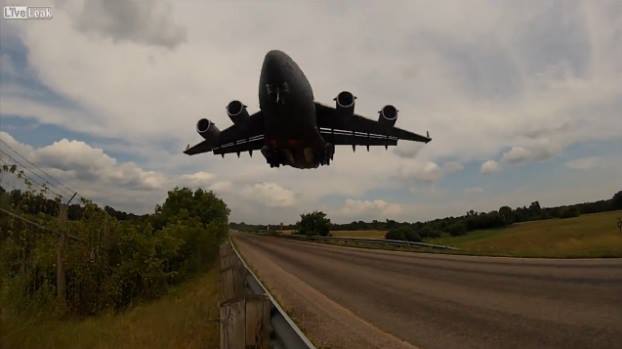 You may recall the video of a Eurofighter Typhoon extremely low on landing at RAF Waddington during the airshow's weekend a few weeks ago.
Here's another interesting video, showing a huge U.S. C-17 cargo plane landing at Ft. McCoy, Winsconsin.
A bit low, isn't it?
H/T to Al Clark for the usual interesting heads-up
Related articles