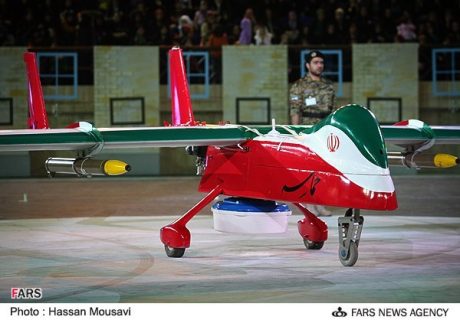 If not stealthy, at least it is capable to fly.
The following video proves the "Hamaseh", the "reconnaissance and combat drone" displayed on May 9 during a ceremony attended by Iranian Defense Minister Brigadier General Ahmad Vahidi, has already conducted flying testing.
Although it can fly, something that was never doubted, and painted in a less fashionable manner, it remains unstealthy.
Image credit: FARS News Agency
Related articles