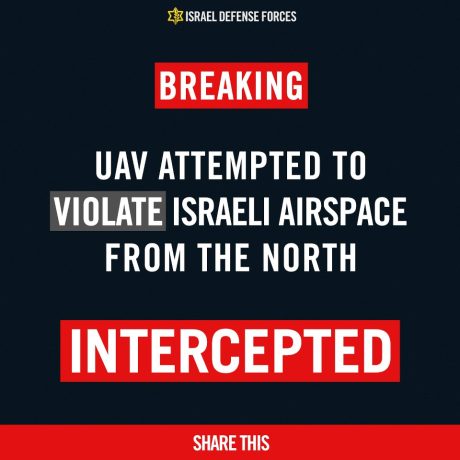 At around 1.30 PM local time on Apr. 25, 2013, the Israeli Air Force shot down an UAV (unmamned aerial vehicle) from Lebanon over the sea off Haifa, in norther Israel.
An F-16 intercepted and downed the drone whose remains fell into the sea, at approximately 10 kilometers from the coastline, withinin Israel's territorial waters, where Israeli warships are currently searching for debris.
Has happened in the recent past, during operation Pillars of Defense last year, the IDF used the social media, and in particular Twitter and Facebook, to share the news and reaffirm its right for self-defense.
However, the IDF has not yet determined the type or operator of the drone; the only information provided so far is that it came from Lebanon. Later on Apr. 25, UNIFIL (United Nations Interim Force in Lebanon) couldn't confirm that the drone was launched from an area under their control.
Even if Hezbollah was among the suspect, having launched a similar drone over Israel last year (an UAV that was shot down over Negev by an F-16) the group denied sending the one that violated the Israeli airspace today.
Related articles