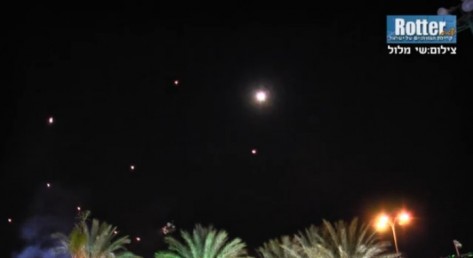 Although there are plenty video available on Youtube (and elsewhere) showing Iron Dome batteries at work, the following one, brought to my attention by Chris Asp is one of the most interesting.
It shows inbound Hamas rockets outside of Beersheva intercepted by the Israeli rocket defense system on Nov. 14.
Although it's amateur footage, it gives an idea of the amount of missiles fired towards the incoming rain of rockets.
According to the information released by the Israeli Defense Forces, more than 130 rockets had be intercepted during the opening stages of Pillars of Defense.
Related articles